access to justice News Archive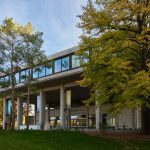 September 3, 2021 —
In June of 2019, the Department of Justice Canada provided the University of Manitoba's Faculty of Law with $768,372 in funding over four years (2018/19 to 2021/22) through its Access to Justice in Both Official Languages Support Fund. The purpose was to develop a common law certificate in French, making a more formal program out of what has so far consisted of a collection of bilingual course offerings. So far, two years' worth of law students have been able to take advantage of the funding, and have been working towards being able to represent French-speaking clients once they graduate as lawyers.
+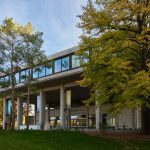 February 27, 2020 —
The Faculty of Law at the University of Manitoba is pleased to host law students and coaches from the University of Alberta, the University of Calgary and the University of Saskatchewan for the Western Canada Family Law Negotiation Competition, March 6-7, 2020.
+