Manitoba Bar Association News Archive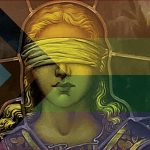 February 3, 2023 —
The OUTLaws student group at the University of Manitoba's Faculty of Law is collaborating with the Manitoba Bar Association's SOGIC (Sexual Orientation and Gender Identity Conference) section to host a conference regarding the unique legal issues that face 2SLGBTQ+ people living in Manitoba.
+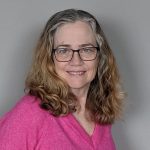 January 11, 2023 —
The Office of the Dean of Law extends congratulations to Professor Karen Busby, who was recognized by the Manitoba Bar Association as the 2022 recipient of the Isabel Ross (MacLean) Hunt Award for her contributions as an excellent role model for women lawyers in Manitoba.
+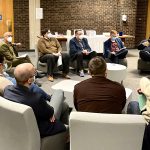 November 25, 2022 —
In the finale of Die Hard, Bruce Willis' character, John McLane, is in utter shambles. His face is bruised, his body is broken, and he is hardly able to walk. Often, whether due to shame or a lack of knowledge, men will find themselves in similar disarray before seeking out mental health support. As our panelists for the Men's Mental Health in the Legal Profession categorically stated, men should not wait until their well-being is similarly tattered before reaching out for help.
+