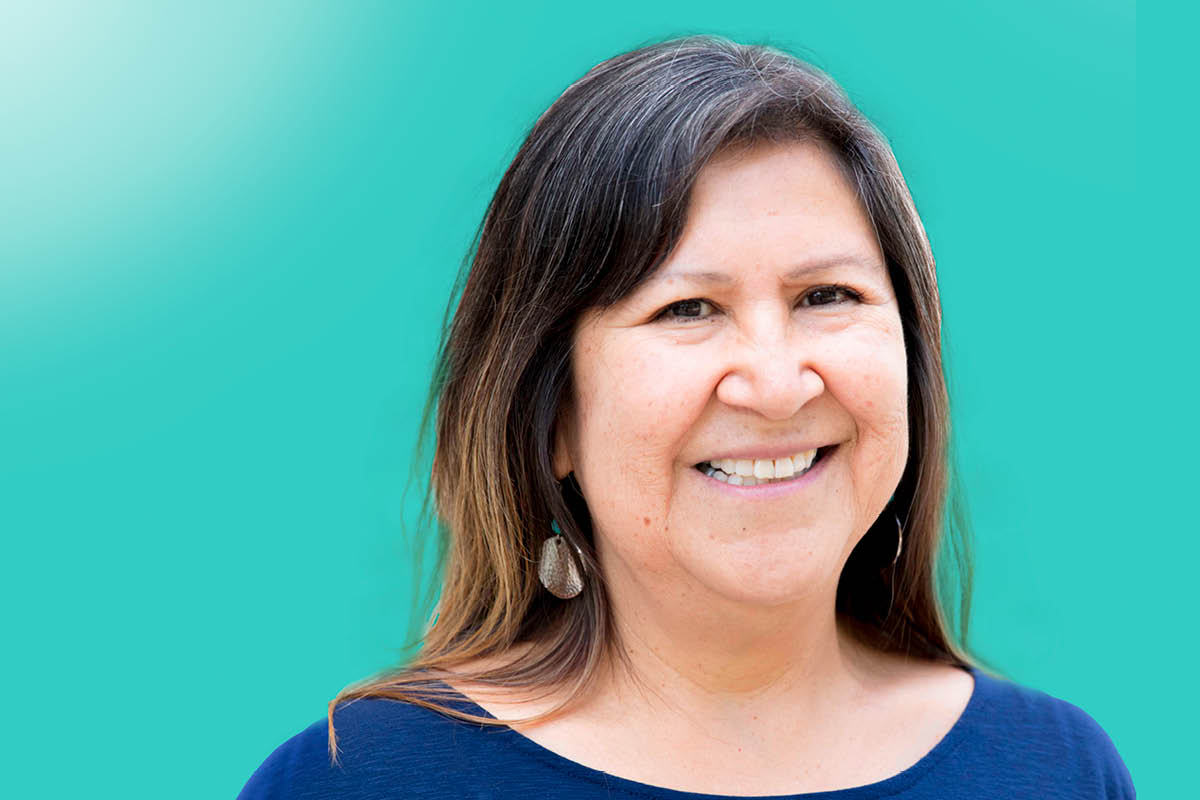 Dr. Myrle Ballard's land-based learning began at an early age in her home community of Lake St. Martin First Nation. Alongside her classroom learning, she spent her evenings and weekends helping her mother, aunts and uncles tend to the land and water systems. "I remember helping my mom around the yard, doing whatever was asked of me," Dr. Ballard said. "Everything from feeding the cows, making hay, gathering berries and preparing the nets for the fishing season."
Growing up speaking her traditional language, Anishinaabe mowin, Dr. Ballard furthered her connection and curiosity with the environment around her. Language translation continues to influence her work today. "The management systems of how my people have traditionally taken care of the land are found right there within the language which is embedded in science, a knowledge systems within it," she said.
For example, the Anishinaabemowin word for 'west' is Niinga-bii-wanongk. "When you start breaking down the translation, 'Niinga' means 'something that dissolves or melts,' 'ningabii' is a point of dissolving '; and 'ongk' is in reference to distance / measurement";  she explained. Through this translation, one can track everything from seasons, to the path of the sun, to the weather systems.
read full story
+