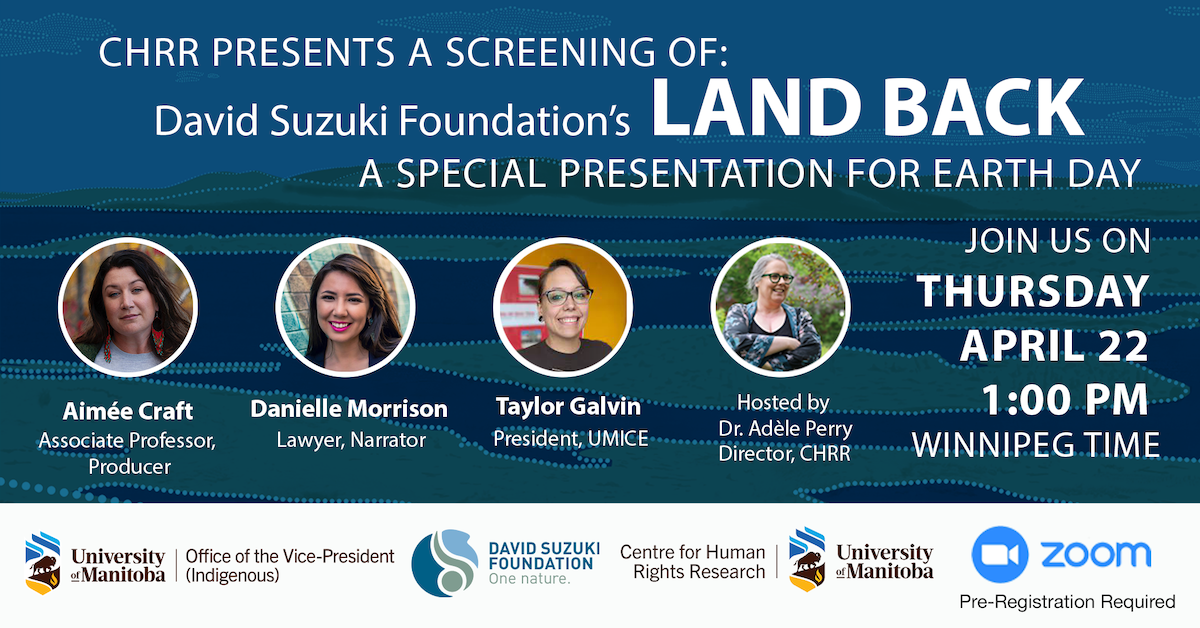 Land Back, a term gaining popularity by young, Indigenous land and water protectors, has been making waves across the continent in political movements that denounce resource extraction projects and processes that exclude Indigenous-led decision-making and consent. 
The Land Back movement has gained international attention, including support from the David Suzuki Foundation (DSF). In order to help provide context to the movement, the DSF released a series of three informative videos covering the past, present and future of Land Back that features many prominent Indigenous voices including land protectors, artists and academics. 
In response to the popularity of the movement and in conjunction with the release of the videos, the Centre for Human Rights Research (CHRR) is hosting a live viewing and panel discussion exploring the topic of Land Back on Earth Day, April 22 in partnership with DSF and Indigenous Engagement at UM. 
read full story
+