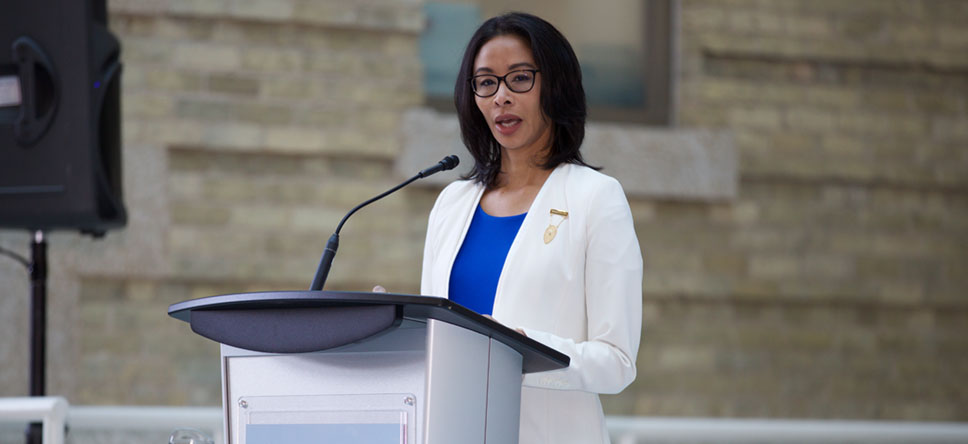 A Manitoba surgeon spoke passionately about diversity and inclusion at this year's welcome ceremony for first-year medical students.
"We need a physician workforce that reflects Canada's diversity," Dr. Gigi Osler told the Class of 2023 at Inaugural Exercises for the Max Rady College of Medicine on Aug. 21.
"For me, it's more than a professional issue. It's a deeply personal one."
Osler, a 1992 U of M medical alumna, is an ear, nose and throat surgeon who has just completed her term as president of the Canadian Medical Association (CMA).
Based at St. Boniface Hospital, she is also an assistant professor of otolaryngology-head and neck surgery at the Max Rady College of Medicine. She gave the Alan Klass Memorial Address at the ceremony in the Brodie Centre Atrium on the Bannatyne campus.
Osler was the first woman of colour – and the first female surgeon – to be elected to the high-profile role of CMA president. She learned from leading the national association that representation matters, and that she is a visible role model for others.  
read full story
+