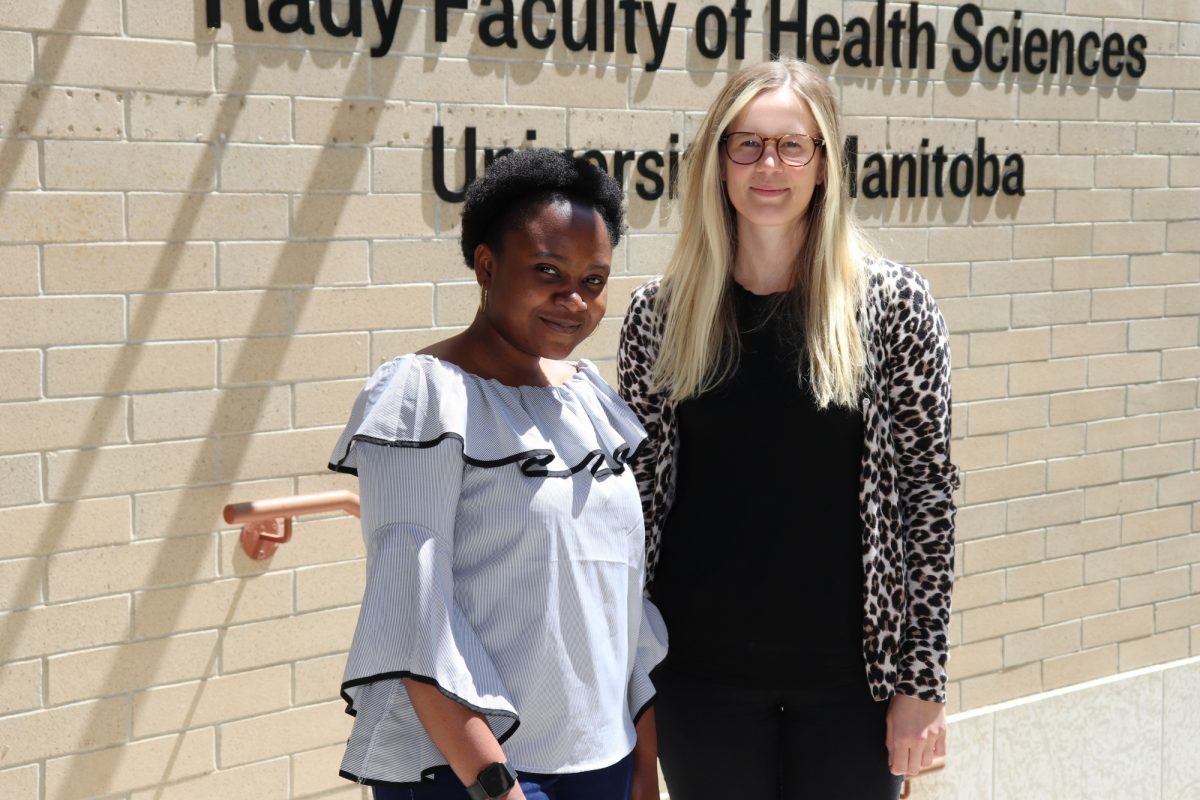 More nursing students are taking part in the Summer Research Internship Program than ever before, thanks to over $2.5 million in research grants over the last year for the College of Nursing.
The College of Nursing, Rady Faculty of Health Sciences has been running the program through its Manitoba Centre for Nursing Health Research (MCNHR) since 2010. This year, 23 student interns are taking part, compared to an average of five and a previous high of 15.
The interns are working with 15 research mentors, performing a wide variety of research duties, including maintaining records, collecting data and recruiting and interviewing research study participants.
Aderinsola Obafisoye, a fourth-year student who moved to Winnipeg from Nigeria in 2015 to study nursing, discovered the program two summers ago by taking part in a colleague's research into the struggles and challenges facing international nursing students.
"I saw all the behind-the-scenes knowledge she gained and what a big impact our voices as nurses can have," she said. "I told myself that I wanted to do the same for other populations and other people who had experiences that needed to be heard."
read full story
+