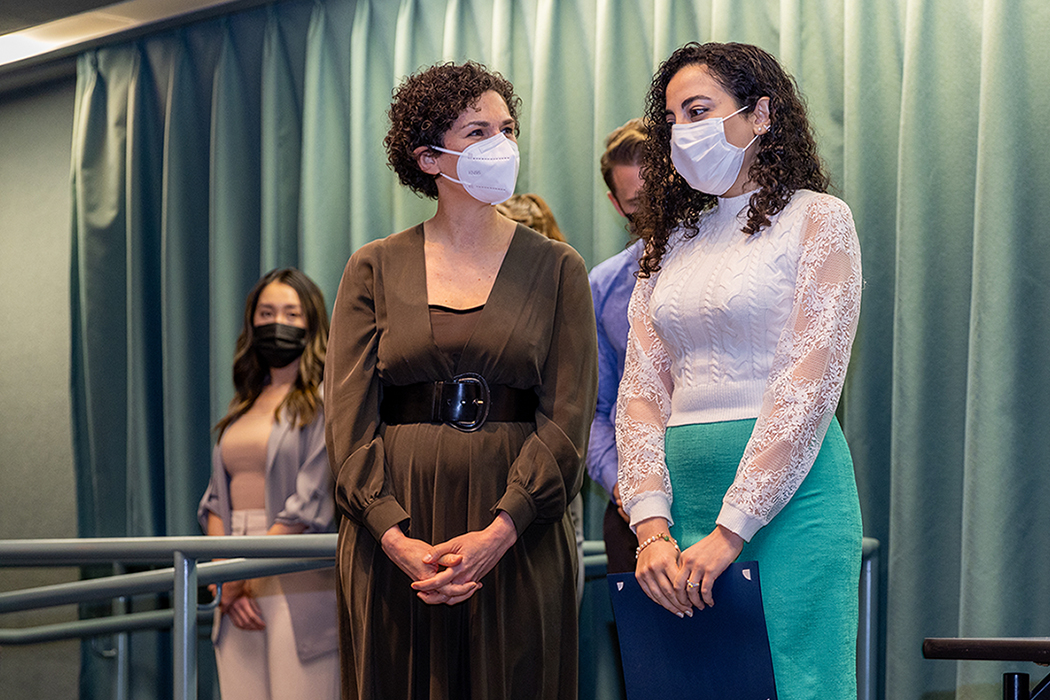 Rovielle Rantael was overwhelmed but also felt a sense of accomplishment when she received the news she won a pair of prestigious scholarships.
The third-year dental hygiene student received the scholarships at the Dr. Gerald Niznick College of Dentistry and School of Dental Hygiene's Awards Evening on Nov. 17. More than 70 awards and scholarships were handed out to students, staff and faculty.
Rantael received the Dr. A.W. Hogg Scholarship, handed out for highest standing in the second year of the dental hygiene program, and the Isbister Undergraduate Scholarship in Dental Hygiene, awarded based on eligibility for the dean's honour list and for the highest average standing in years one to three.
read full story
+