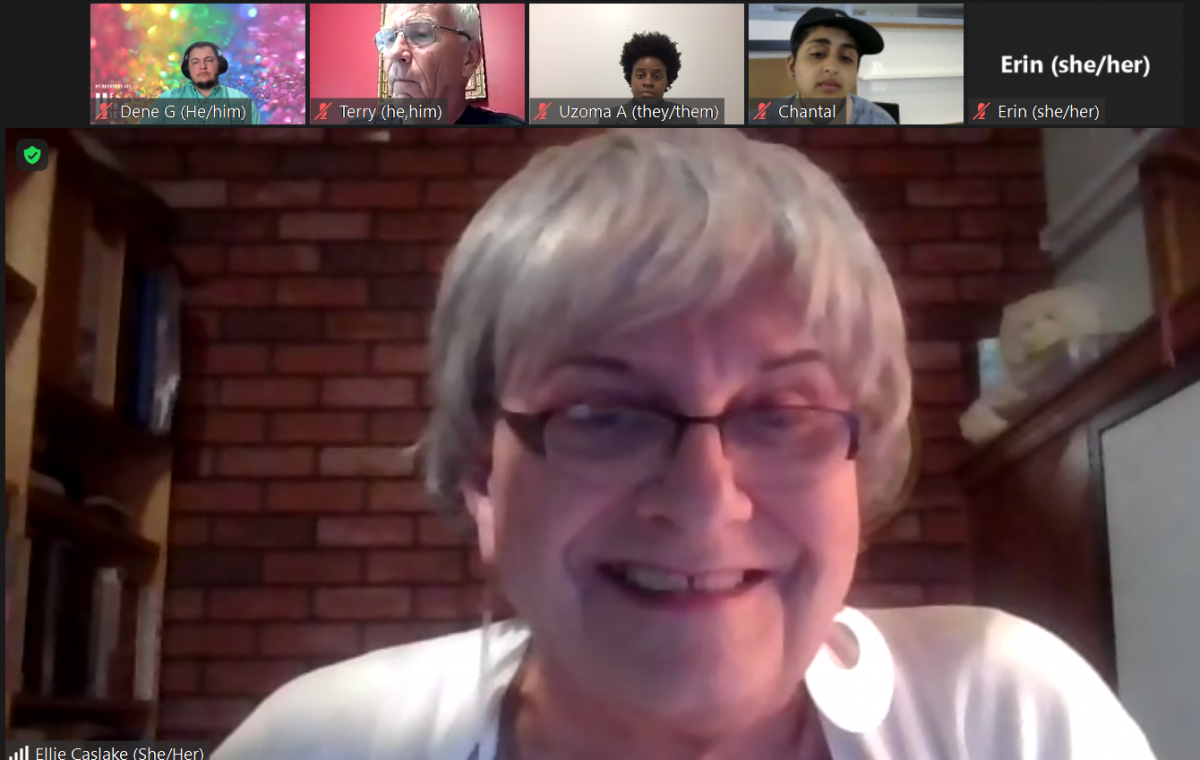 Prominent 2SLGBTQIA+ community members discussed their perspectives on challenges with the health care system at the virtual Pride 2021 Town Hall September 13. The event, Creating Positive Change in Health Care – A 2SLGBTQIA+ Perspective, was presented by the Office of Equity, Diversity and Inclusion (EDI) at the Rady Faculty of Health Sciences. 
The virtual panel discussion was moderated by Ellie Caslake, a transgender women, artist and EDI project developer and included four panelists who took turns answering Caslake's questions on a range of health-related topics. One of the main themes discussed by the participants was how negative experiences in seeking health care can often lead people in marginalized communities to avoid seeking treatment, and results in dire health consequences for the individuals.
Other topics of focus included government funding cutbacks for therapy and treatment centres, long wait times and prohibitive costs of private therapy, and inappropriate questions and comments from health-care practitioners.
read full story
+