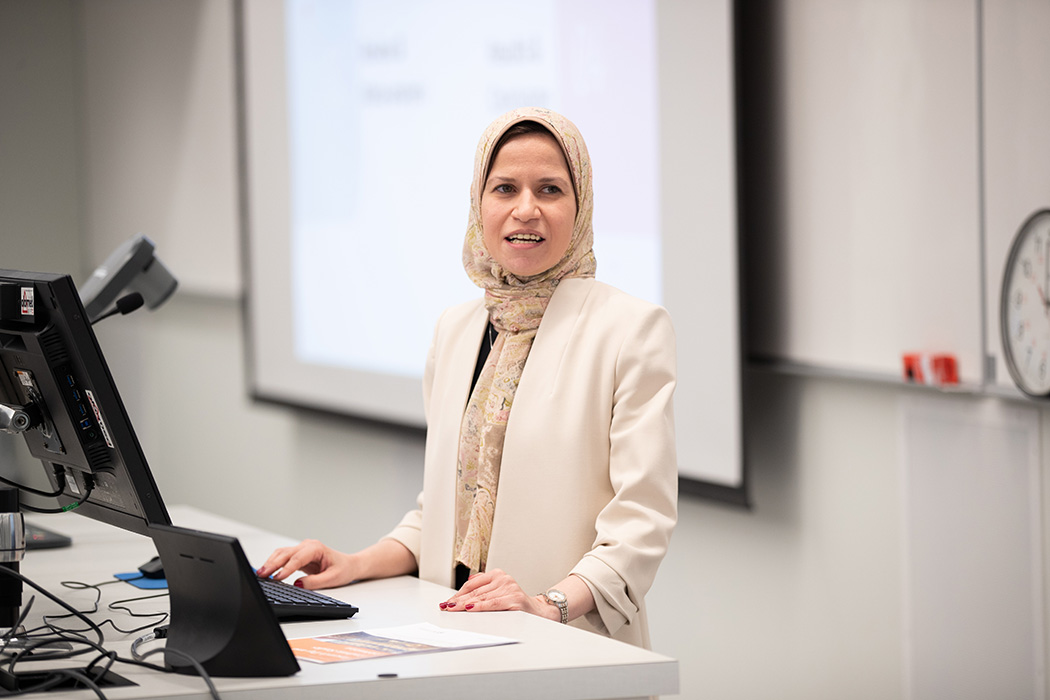 Winning the oral presentation category at the College of Pharmacy's Research Day showed PhD student Dr. Laila Aboulatta that she's on the right track with her PhD project.
"I'm extremely happy to win this prestigious award," she said. "It's an achievement."
Research Day, which took place earlier this month, gave participants the opportunity to show off the projects they've been working tirelessly on. Aboulatta was one of four learners who took part in the invited oral presentation, and 18 participants in the poster competition.
read full story
+