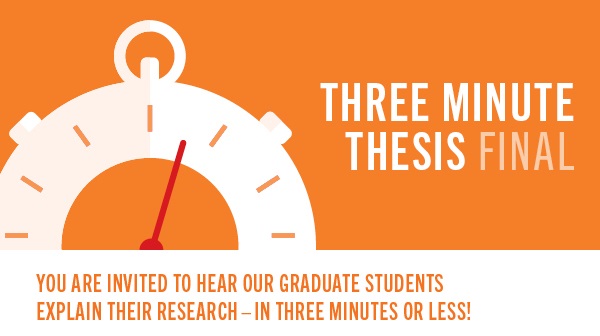 This year's Three Minute Thesis (3MT®) competition final will look a little different than in previous years. The Faculty of Graduate Studies is excited to announce that the event will be broadcast online starting at 7pm on June 3.
The event will still feature a panel of judges and the opportunity for viewers to vote for People's Choice. The event was originally scheduled for March and then delayed due to COVID-19. Now, the event will take place online, allowing the finalists who worked so hard to prepare the opportunity to showcase their research.
The finalists for this year's 3MT competition demonstrate a great range of work being done by University of Manitoba graduate students. The 3MT heats featured 33 students. 12 finalists were selected – both master's and doctoral students – who will now compete in this online final competition.
read full story
+