L. Kerry Vickar Business Law Clinic News Archive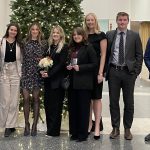 December 2, 2022 —
On November 17, students from the L. Kerry Vickar Business Law Clinic attended the Visionary Indigenous Business Excellence (VIBE) Awards at the RBC Convention Centre.
+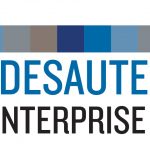 September 2, 2022 —
The Faculty of Law is pleased to announce the establishment of a team of directors for the Marcel A. Desautels Centre for Private Enterprise and the Law (Desautels Centre). Professor Darcy MacPherson will fill the role of Desautels Research Director for a three-year term, and Professor Brandon Trask and Clinical Senior Instructor, Dr. Rebecca Jaremko-Bromwich, will join forces as Academic Co-Directors for a one-year term, all commencing August 1st. Dr. Laura Reimer will join the team to assist with program development and support.
+
February 1, 2021 —
At the start of winter term, the University of Manitoba's Faculty of Law launched a virtual version of its L. Kerry Vickar Business Law Clinic. This new incarnation of the Faculty's experiential learning course for third-year law students is now operating entirely online as well as collaborating on initiatives with the Stu Clark Centre for Entrepreneurship at the Asper School of Business and other organizations.
+