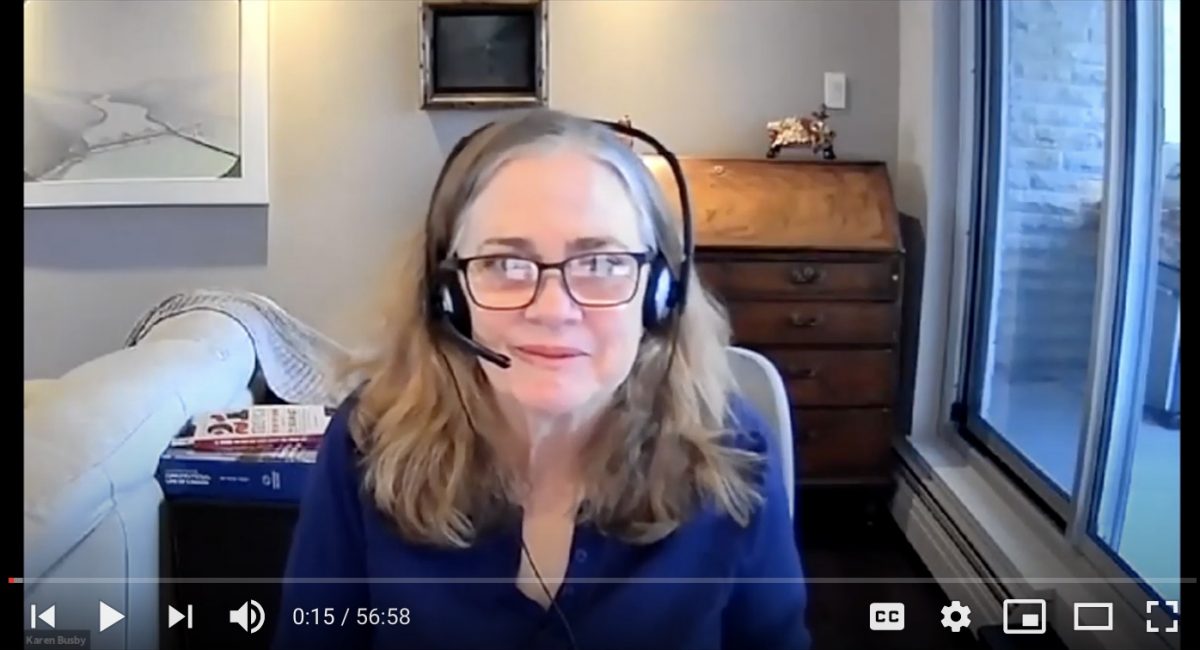 Law Professor Karen Busby explains the role of the courts in relation to government public health orders
In early December, several legal dramas unfolded in provincial courtrooms across Canada, generating public debate regarding citizens' constitutional rights and public health policies intended to help curb the pandemic. Thanks to the initiative of Acting Dean David Asper, Q.C., University of Manitoba Constitutional Law professor Karen Busby and about 15 law students were allowed to sit in on a virtual court hearing before Queen's Bench Chief Justice Glenn Joyal on Saturday, Dec 5th, 2020. At that hearing, Springs Church challenged the province's public health restrictions, claiming it should be exempt from the order that – at the time – forbid gatherings, including drive-ins.
Professor Busby met with law students in a separate call right before the hearing to answer any questions and help clarify what legal issues the hearing would address. As third-year students, most had already attended various court hearings before, but never something like this. Robson Hall Communications spoke with Professor Busby about the importance of this hearing both as a learning experience for our law students, and as a way for the public to understand the role of the courts in enforcing pandemic restrictions. This interview was edited for clarity.
read full story
+