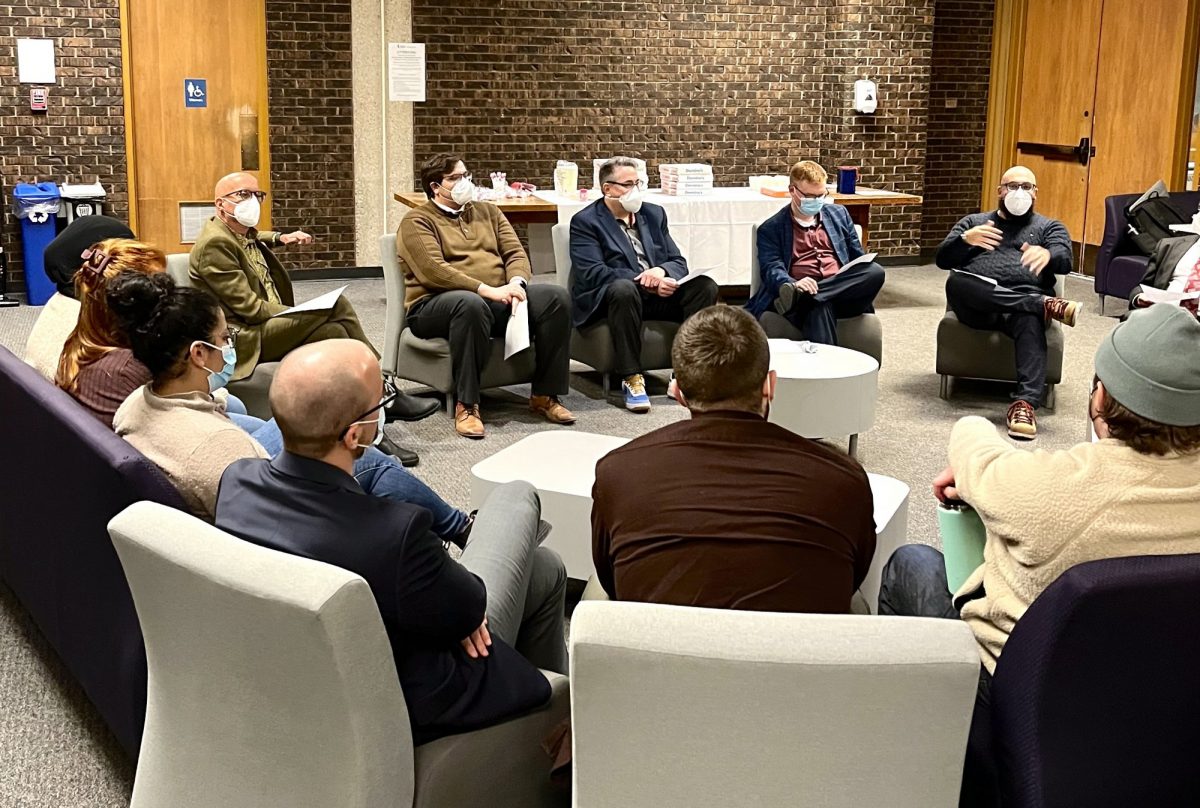 In the finale of Die Hard, Bruce Willis' character, John McLane, is in utter shambles. His face is bruised, his body is broken, and he is hardly able to walk. Often, whether due to shame or a lack of knowledge, men will find themselves in similar disarray before seeking out mental health support. As our panelists for the Men's Mental Health in the Legal Profession categorically stated, men should not wait until their well-being is similarly tattered before reaching out for help.
This panel was a collaborative event between the Feminist Legal Forum (FLF), the Robson Hall Mental Health Group, the Manitoba Bar Association Representative (MBA Rep), the Robson Hall Movember Fundraising Team, and it was graciously sponsored by LexisNexis.
The event was held on Tuesday, November 15th in the Robson Hall Common Room, and featured a variety of legal professionals from both the law school and the Winnipeg legal community. The panel featured Professor Brandon Trask [JD/2012], Greg Evans, K.C. (of Evans Family Law) [LLB/1997], articling students Shawn Singh [JD/2022] and Rowan Greger [JD/2022] (both at Manitoba Prosecutions), and Steve Silva (a Therapist through the Wellness Program at Manitoba Justice). The panel was moderated by Dean of Law, Dr. Richard Jochelson.
The goal of the event was to encourage men's voices around mental health, to create a supportive environment for male students to make connections, and to share resources with male and non-male students about how we can all support the mental health of our male colleagues. While this event focused on men's mental health, all students were encouraged to attend, regardless of gender.
At the event, the six-person panel discussed a variety of topics relating to mental health in the legal profession, as well as the barriers that are faced by men in the profession. Some of the topics covered included the panelist's own experiences throughout law school, articling, and practice, how to reach out for support, networks and supports available to law students and lawyers, how to find ways to take care of mental health, and how to make time for mental health.
read full story
+