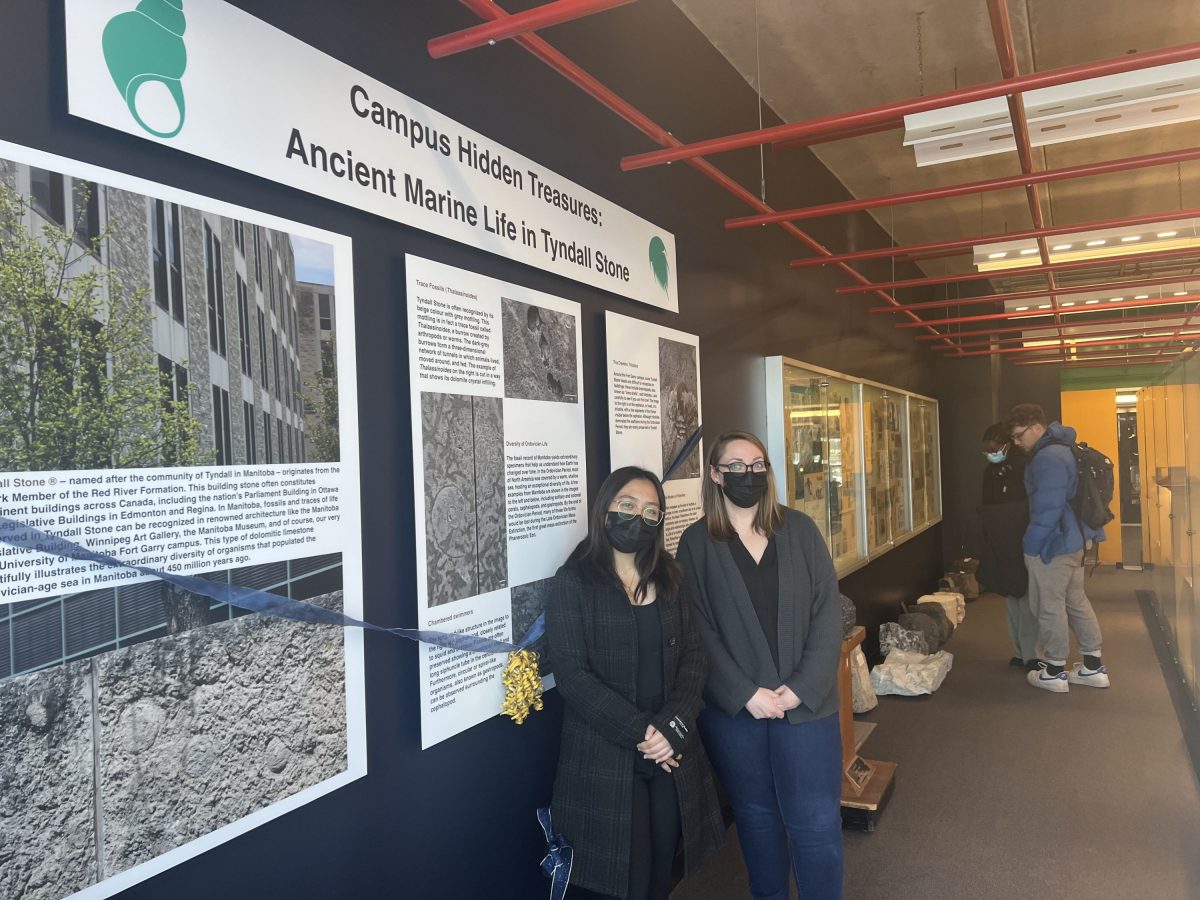 Rare fossils inspire student work that has become museum exhibit
A new exhibit has been unveiled in the Wallace Building's Ed Leith Cretaceous Menagerie: Campus Hidden Treasures: Ancient Marine Life in Tyndall Stone.
Faculty of Science student Gjana Millar began this project as a high school student as part of an AP Capstone research project which became an innovative collaboration between the Clayton H. Riddell Faculty of Environment, Earth, and Resources and Daniel McIntyre Collegiate Institute (DMCI). Kristin Brink, a vertebrate paleontologist and assistant professor in the department of Earth Sciences, was a faculty advisor who advised Millar as she searched for fossils in the Tyndall stone around the UM campus.
The inspiration? It's the walls that Millar and hundreds of students walked through at DMCI every day, where she first noticed the fossils. Now, her discovery of rare Ordovician fossils hidden around UM is bringing more attention to the remarkable marine organisms that are still part of living history from 400 million years ago.
"Tyndall stone is quite a unique building material as it homes a diversity of marine life such as corals, sponges, squids, and much more," said Millar during the exhibit unveiling in February.
read full story