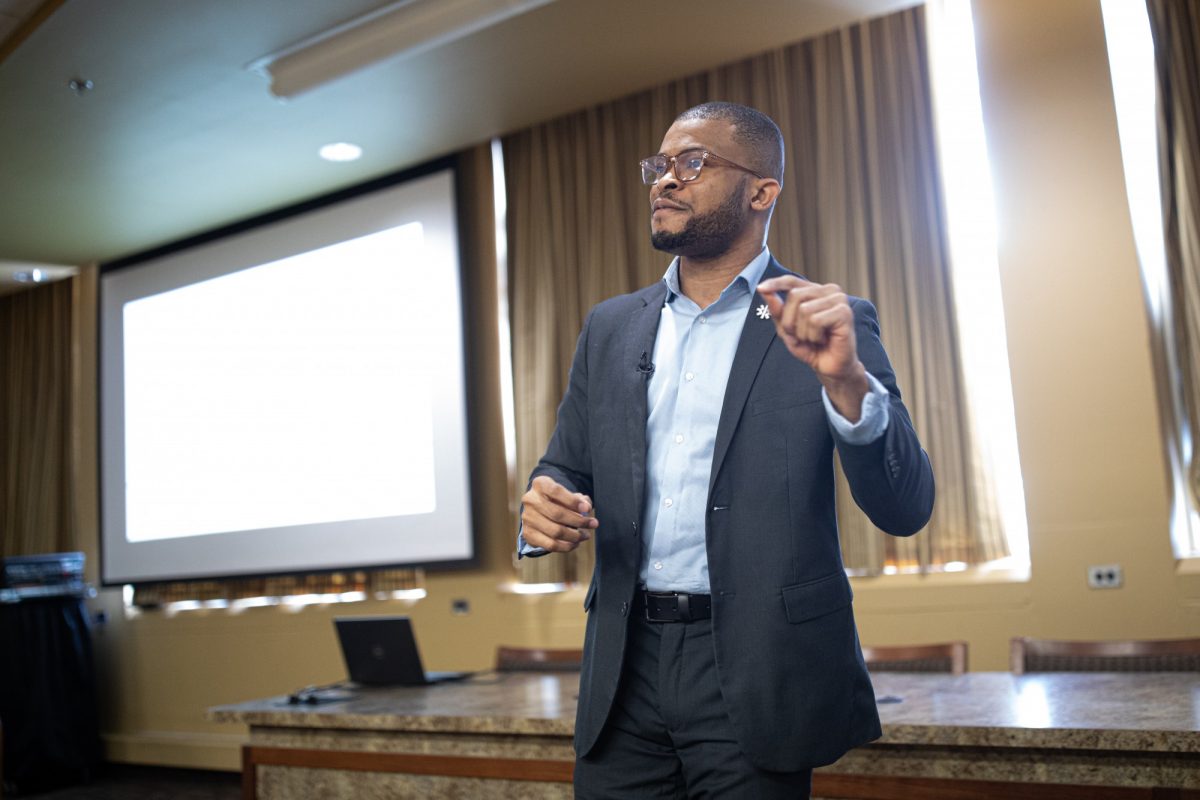 Watch the Three Minute Thesis Final on March 30
Every year, many UM graduate students take on the ultimate challenge of the Three Minute Thesis (3MT) competition. That is, to present their thesis research in under three minutes and use only one presentation slide to describe their work.
After being selected from three rigorous heats over the past month, twelve finalists are now ready compete in the 3MT Finals on March 30. 
Here's what you can look forward to when you watch the competition:
Get Inspired by Innovative Research
The UM community is home to hundreds of innovative research projects. 3MT presentations cover a diverse range of subdisciplines that represent the cutting edge of academia – the minds of students, their advisors, their mentors, and other scholars who have impacted their work.
This year's finalists will share their ideas on topics like portable breast cancer screening, sustainable farming methods, using virtual reality and artificial intelligence to treat dementia, and improving food security.
A great finalist takes intricate ideas and turns them into a presentation that's easy for audiences and judges to grasp even with little-to-no background on the topic. 3MT is a great opportunity to learn from research under a competition spotlight, making for an incredibly entertaining and captivating stage. For aspiring grad students, 3MT presentations might just help you figure out what's next for you.
read full story
+