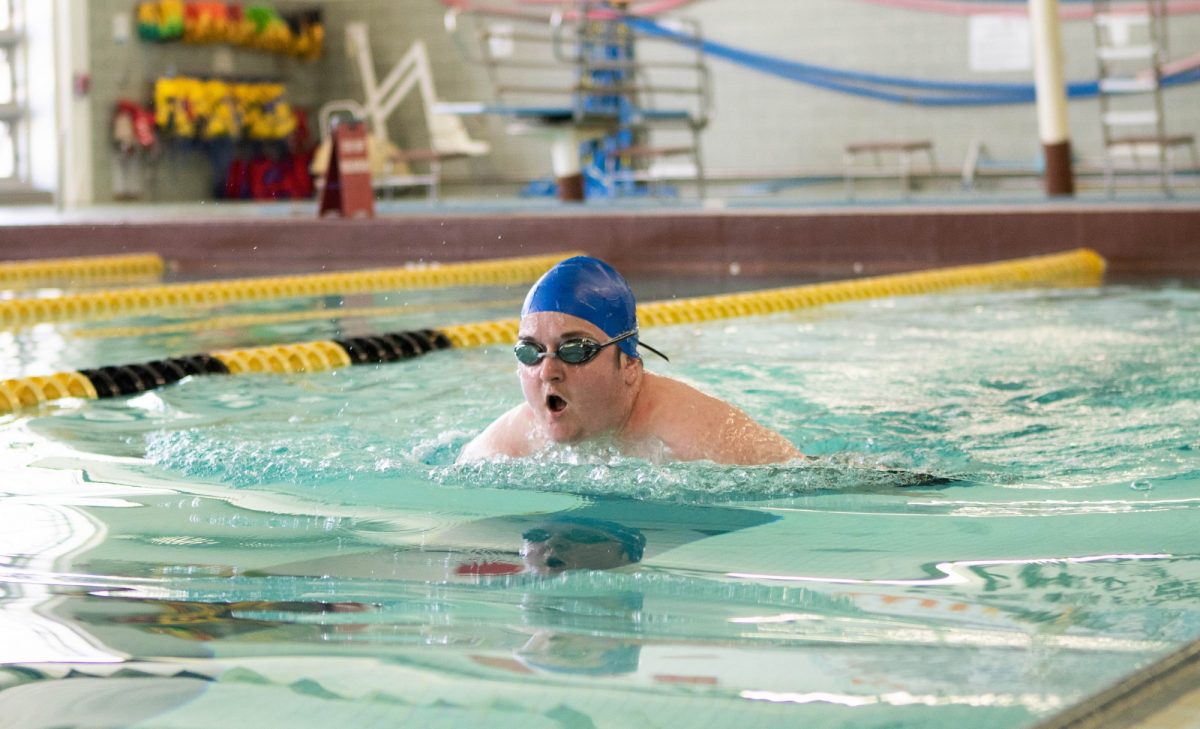 the ALC is a safe space for the 2SLGBTQ+ community, says Patten
Derek Andriy Patten (he/him or they/them) is a graduate student at the University of Manitoba who is an avid user of the Joyce Fromson pool and other areas of the Active Living Centre (ALC). Patten is a queer individual who identifies both as a man and agender, and he uses the term Transgender to describe himself. Patten came out as Trans near the beginning of the COVID-19 pandemic and started his transition during the lockdown. He has always enjoyed athletics, having played basketball in high school and having been involved with Winnipeg's Kendo community (a Japanese martial art) prior to the pandemic. Prior to coming out and transitioning Patten suffered several shoulder injuries and was becoming increasingly uncomfortable playing sports, as he started to explore his gender identity. He knew it would not be easy but wanted to do the sports he loved so he decided to officially come out to his Kendo instructors and to the staff at the ALC.
Patten explains that he was met with the utmost support in both contexts, which empowered him to occupy the spaces as a man while having his gender validated and respected.
read full story
+