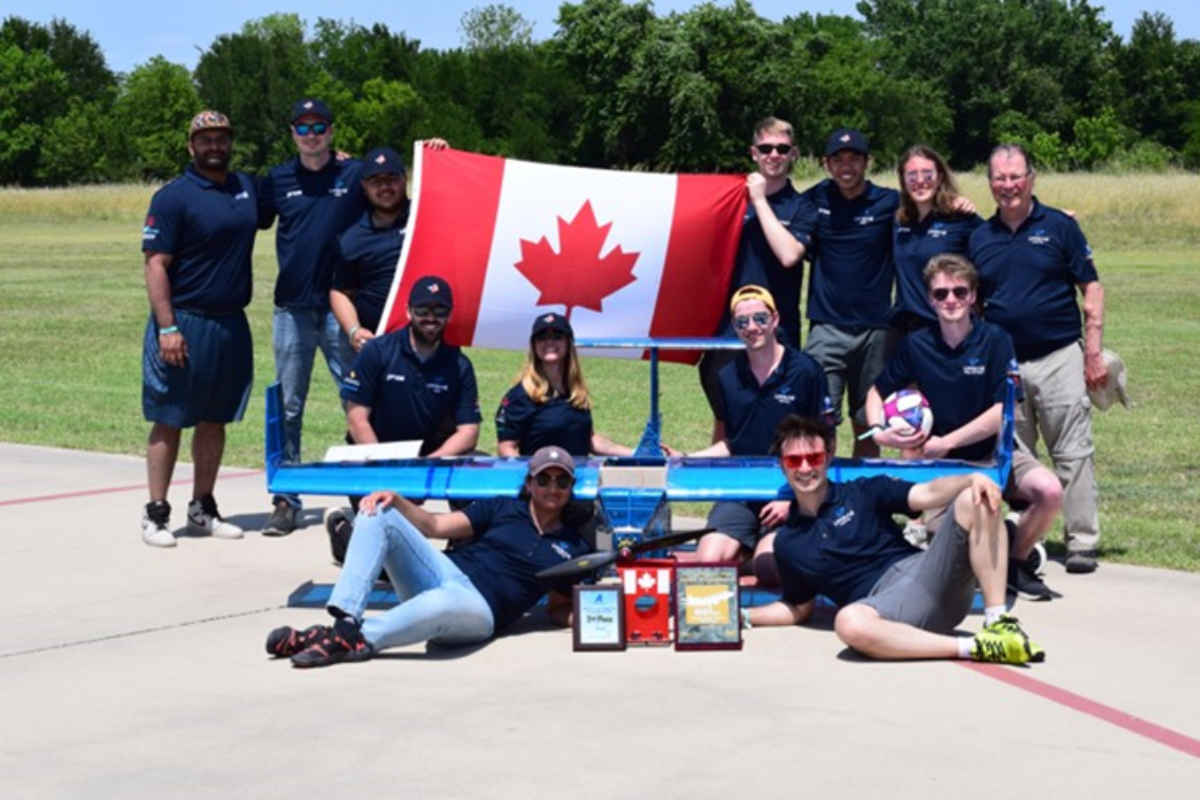 Grand opening event happening Saturday, Feb. 4 from 1-3 p.m.
UMSAE Aero is thrilled to announce the upcoming opening of a temporary exhibit at the Royal Aviation Museum of Western Canada! The exhibit will be open until June 2023 and showcases past and present aircrafts designed and built by the UM's Aero team. The team has placed on the podium of the international SAE Aero Design competition for the last five seasons that they've taken part in, including winning first overall in both 2018 and 2019.
The team is very excited for this opportunity to inspire high-school and university students to get involved with STEM and aerospace by showcasing some of the incredible opportunities that students can be part of by joining engineering student organizations. Students who have been on UMSAE have learned some incredible skills and have gained hands-on experience with designing aircraft, off-road buggies and race cars.
read full story
+