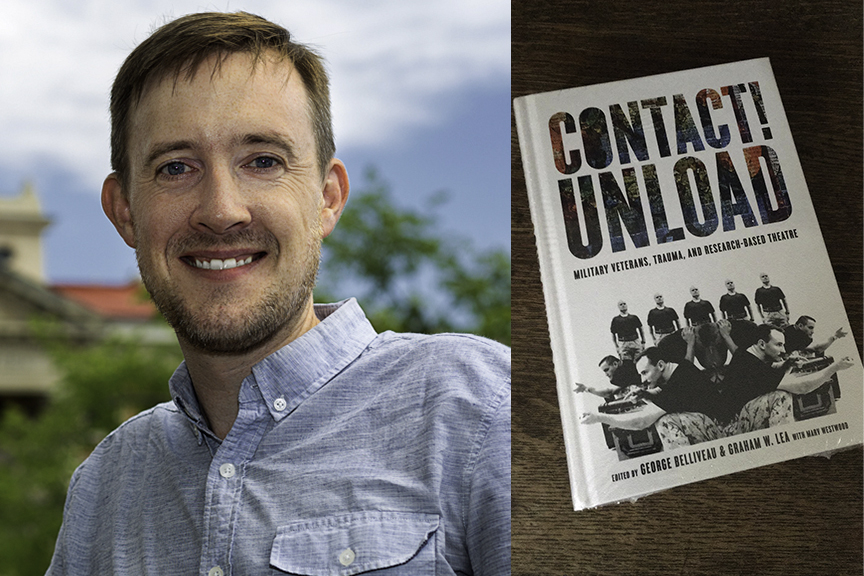 Assistant Prof. Graham Lea is co-editor of Contact!Unload: Military Veterans, Trauma, and Research-based Theatre, a new book furthering research on arts-based approaches to mental health care.
The book brings to light journeys of contemporary military veterans as they adjust to post-deployment civilian life.
"This book is a call to action to responsibly address the sometimes-difficult transition many soldiers face when returning to civilian life," Lea says, adding that the book draws its content from the development, performance, and reception of a play of the same title.
read full story
1