celebrating student excellence News Archive
February 17, 2023 —
This January, Asper teams competed in seven business competitions across North America and placed in five.
+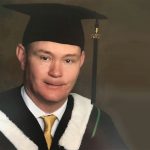 August 11, 2021 —
Katie May of the Winnipeg Free Press interviewed recent UM Law grad Sean Gallop about his remarkable story of finishing law school at the age of 49, decades after dropping out of high school.
+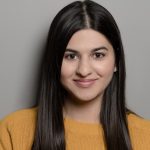 June 9, 2021 —
University of Manitoba Faculty of Law alumna Anjali Sandhu [JD/2020] was known at Robson Hall for maintaining a busy schedule both on stage and in the classroom throughout her law school career. Now an associate lawyer at MLT Aikins' Winnipeg office called to the bar this spring, she was selected to pitch a screenplay - originally written as a law school assignment - to the Netflix-Banff Diversity of Voices initiative at the Banff World Media Festival happening (virtually this year) June 14 – July 16, 2021.
+