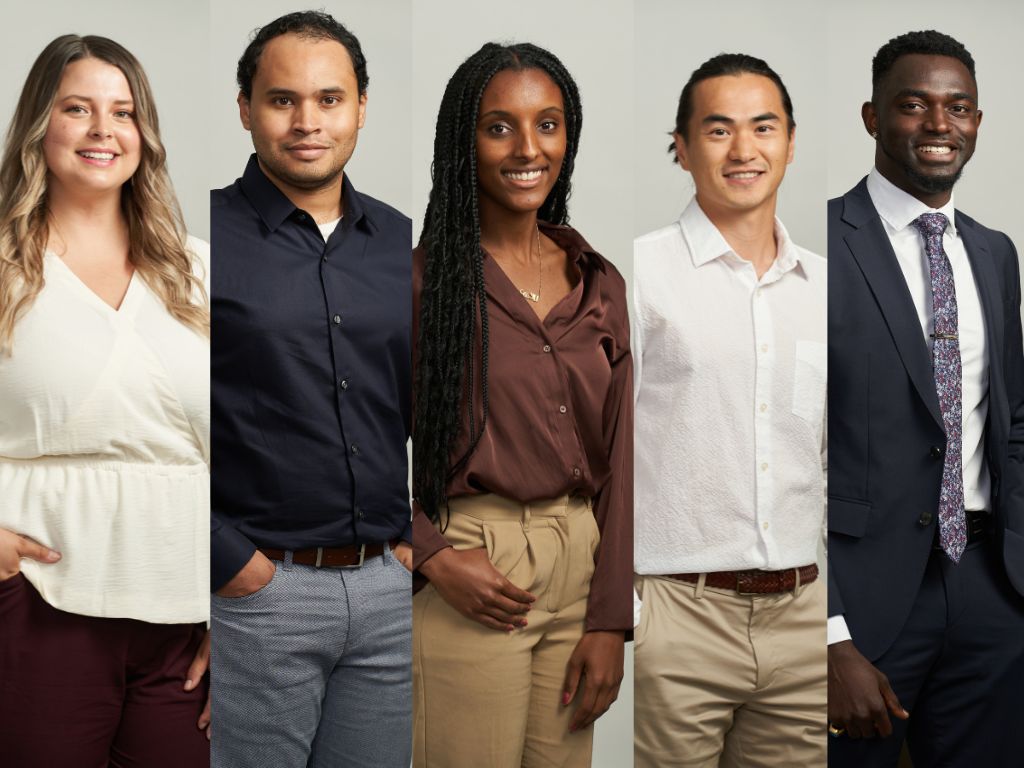 Show you care with underwear: The Underwearness Project
August 25, 2023 —
A group of students from the President's Student Leadership Program at the Asper Schools of Business is running a donation drive for Siloam Mission. The leadership program encourages students to hone their leadership skills by connecting with organizations to address a community need.
Allison Balasko, Hiwot Jonk, Jesse Shen, Joao Fidencio da Silva, Samuel Akinola chose Siloam Mission after visiting the shelter. They were struck by the staff and volunteers' unwavering commitment to people experiencing homelessness. The group wanted to raise awareness about the shelter but also address the critical shortage of undergarments and socks.
The Underwearness Project was born. They have received approximately 250 pairs of underwear, 500 pairs of socks, and $365 in monetary donations. They are gearing up for a second donation drive.
When: Sunday, August 27th from 11:00 am – 4:00 pm
Where: Superstore (3193 Portage Ave.)
Additionally, the group will have drop-off spot at the UMSU Service Centre (1st Floor University Centre) starting on Monday, Aug. 28-Sept. 15, 2023.
Siloam Mission will also gladly accept donations every weekday from 8:00 am to 4:00 pm at 300 Princess St.
Even if they reach their goal, the group says the project is intended to be a long-lasting campaign that will continue to address this need for several years.
There is also a plan to create a newsletter that Winnipeggers can subscribe to so they can receive a yearly reminder about the campaign.