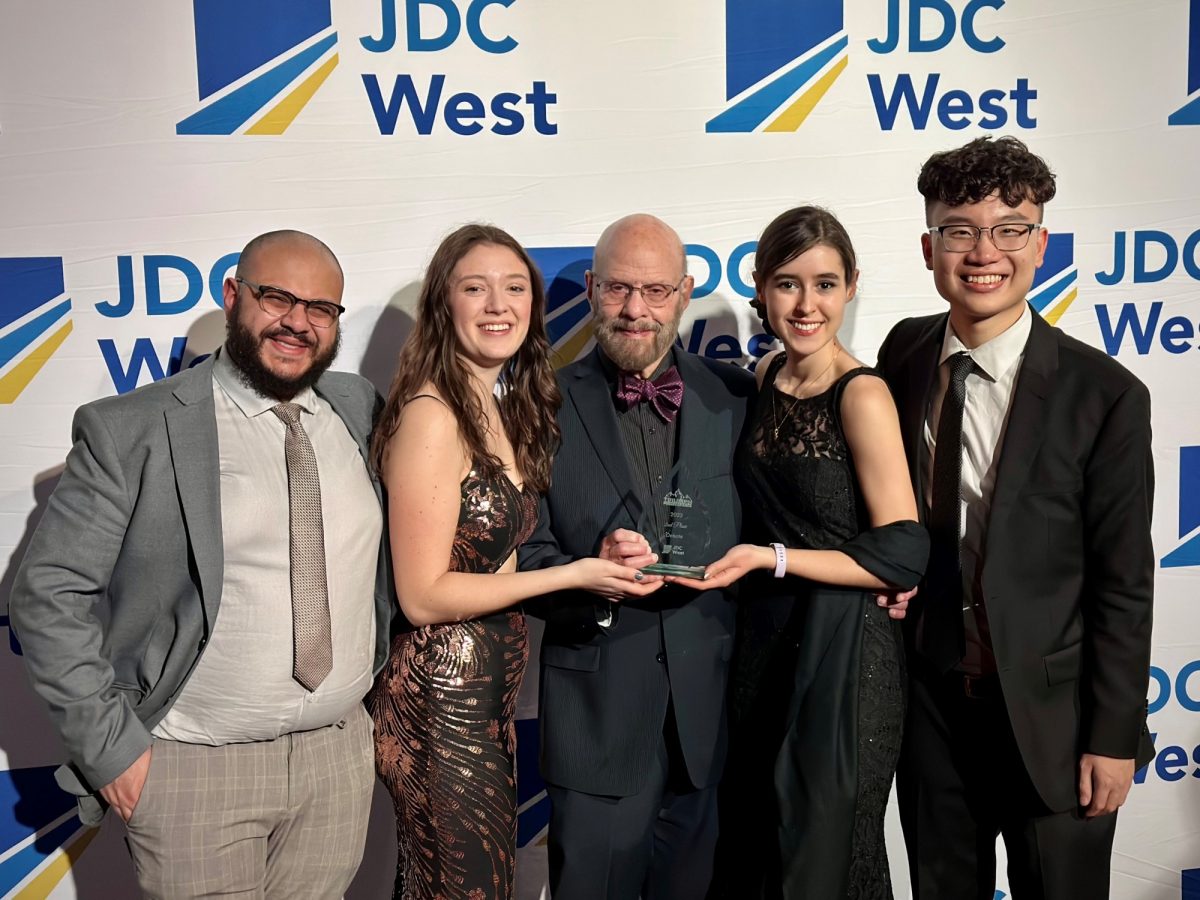 Case Competition Wrap-up – January 2023
An exciting month of competition for Asper
February 17, 2023 —
One month into 2023 and Asper Bachelor of Commerce and Stu Clark Graduate School students have been busy at national and international case competitions.
This January, Asper teams competed in seven business competitions across North America and placed in five. Our students worked hard this month, whether they were competing for the very first time or earning milestone victories after years of practice. From family enterprise to futsal, our teams tackled a range of challenges together.
Case competitions allow students to apply what they learn in the classroom to real-world business problems as they prepare to enter the rapidly changing business landscape as innovators and leaders. Dr. Bruno Silvestre, Dean of the I. H. Asper School of Business, also emphasizes the social value of these competitions: "These events foster important community-building and networking opportunities for students and instill in them a keen appreciation for teamwork."
These teams would not be complete without the faculty advisors, coaches and volunteers who support them in the months of preparation preceding the competition and during finals weekends. The Asper team demonstrated their dedication to student success, even supporting multiple student teams at three different competitions during a packed weekend.
Judy Jayasuriya [BComm(Hons.)/10, MBA/14], Lead of Experiential Learning at Asper, also received recognition for her contributions to the case competition experience and was awarded the J. Pierre Brunet Coach Award at the John Molson International Case Competition. Jayasuriya is the first Asper coach to receive this award.
John Molson MBA International Case Competition (ICC) – January 1-6
MBA students Jordi Johnson, Chelsea Kokan, Bobby Currie, Laura Effinger and Anna Gilfillan represented Asper at the John Molson School of Business as "181 Consulting." Tackling a wide range of strategy cases, from pharmaceuticals to eco-friendly cleaning products, 181 Consulting advanced to the semifinals with the highest score after the divisional round.
At this premier international competition, Asper students stood out with their superior presentations, excellent question periods and the depth of their analysis. Although they did not progress to the finals, the impression they left with judges, spectators and other coaches speaks to their talent and dedication.
2023 MBA Games – January 6-8
Combining academic, athletic and spirit events, the MBA Games welcomes graduate business students to raise awareness and funds for charity while competing to bring the 2024 games to their school.
Team Asper, led by Team Captain Mbetini Ekpo and Team Leads Anna Gilfillan and Sheena Gee, showed that business education extends beyond the academic. The team showed their prowess in athletics, placing second in the category and securing a first-place finish in futsal. Their footwork in the finals against Telfer led them to a 1-0 victory in the football-based game.
Schlesinger Global Family Enterprise Case Competition (SG-FECC) – January 11-14
Wrapping up this month's Stu Clark Graduate School success, Daniel Kokan, Elliot Codispodi, Lianne Huberdeau and Kaushal Patel brought home the first international graduate case competition win for Asper. Huberdeau was also awarded best graduate presenter during the final round of competition.
Hosted by the Grossman School of Business, the SG-FECC featured 19 teams from 12 countries. Four rounds of competition tested participants' ability to solve complex issues unique to family enterprise.
With steep competition in the finals, the team devised a strategic solution that built upon their first case on the Cartoni family, owners of Antigal Wine. They presented a united strategy for market expansion that stunned the judges and led them to the top of the podium.
Inter-Collegiate Business Competition (ICBC) – January 13-15
Asper Bachelor of Commerce students prepared for months before they tackled a written case in the first round of the ICBC. Three teams advanced to compete in the finals: Darbara Kaushal and Benjamin Swistun (Accounting), Kenny May and Carl Joseph Ortega (Marketing), and Parth Taneja, Vincent Cheng and Mickael Gier (Business Policy). For many of these finalists, ICBC was their first ever case competition.
After the individual competition streams, the teams worked together in the Creative Case Challenge and finished in first place with their two-minute pitch recommending a strategy for marketing psychedelics for mental health treatment. With their impressive performance at one of the oldest case competitions in the world, these students represent the promising talent at Asper.
JDC West – January 13-15
Undergraduate success continued with Team Toba at JDC West. Led by Team Captains Anna Kowalchuk and Tanner Chwartacki, Asper students put forth a strong showing in a number of categories.
Dalton Reidke, Braden Hargreaves and Joshua Carpenter won first place in Operations Management; Graeme Taylor, Riley Kotzer and Gustavo Quadros won first place in Accounting; Marissa Troia, MacKenzie F., Peter Hanna and Eric Bao took home second in Debate; and Evan Adair, Pablo Mejia, Madeline Boonstra and Maisy Do took home second in Challenge.
First-time JDC West participant Marissa Troia was grateful for the chance to compete on Team Toba. "The Asper experience truly lives in the connections you build with other students while challenging yourself to reach new feats through participating in competitions," said Troia. To students considering their first competition, she offers the following advice: "Asper is a safe place to try new things and explore. Take the leap and do it!"
_____
The theme of JDC West 2023, "Triumph through Perseverance," marks a fitting conclusion to our case competition wrap up. January brought many firsts: first competitions, first wins and even first disappointments. Behind every milestone victory is a journey of learning opportunities the take place both on and off the podium.
To the students celebrating their victories, thank you for your perseverance. To those participating for the first time, congratulations on this first step. To those yet to compete, we look forward to celebrating you soon.
For more information about how to participate in case competitions please visit student experience or contact Judy Jayasuriya, Lead of Experiential Learning, at Judy [dot] Jayasuriya [at] umanitoba [dot] ca.