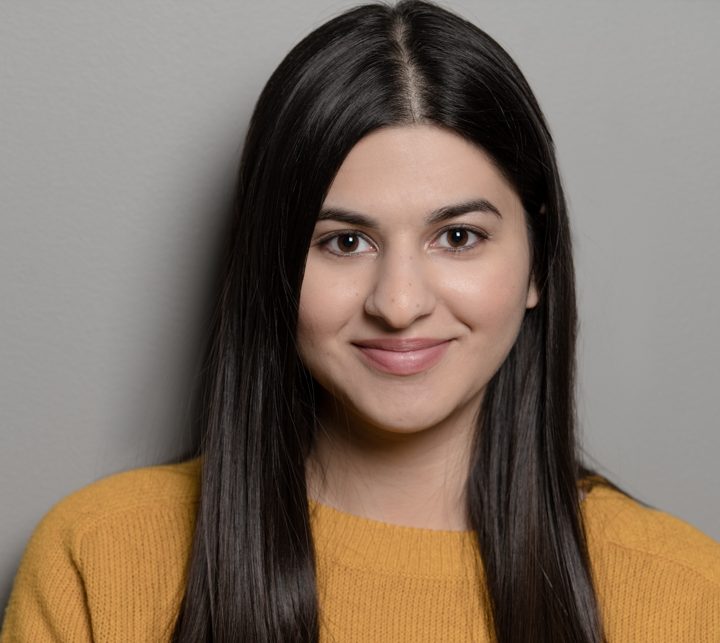 Faculty of Law alumna turns class assignment into TV script
June 9, 2021 —
University of Manitoba Faculty of Law alumna Anjali Sandhu [JD/2020] was known at Robson Hall for maintaining a busy schedule both on stage and in the classroom throughout her law school career. Now an associate lawyer at MLT Aikins' Winnipeg office called to the bar this spring, she was selected to pitch a screenplay – originally written as a law school assignment – to the Netflix-Banff Diversity of Voices initiative at the Banff World Media Festival happening (virtually this year) June 14 – July 16, 2021.
A fixture on the Dean's Honour List and winner of multiple prizes for top marks in classes ranging from Family Law to Tax Law and Advocacy, Sandhu was recently interviewed by guest host Marjorie Dowhos on CBC's The Weekend Morning Show (Manitoba) with Nadia Kidwai, about how she got this big chance.
As she explains to Dowhos, while attending law school, she took a course with Professor Jennifer Schulz on the Law and Pop Culture in which, she says, "we became aware that positive female relationships between legal professionals are very rarely seen in pop culture. And this annoyed me as someone who has gone through law school and who is now a lawyer, some of my greatest mentors and supporters have been females."
Sandhu was inspired to change this representation, asking Schulz if she could write a screenplay for her course assignment to achieve this goal. Fully expecting Schulz to say no, Sandhu was surprised that she did allow her to write it. Sandhu was also required to write the term paper as well, "but that's beside the point," she laughs.
Upon hearing the news about Sandhu's success with the Netflix-Banff initiative, Schulz said, "Anjali was an incredible law student; she received one of only four As I gave that year. Her great work ethic and terrific writing skills were on display in my Law and Pop Culture course, where she completed extra, unrequired work, and wrote one of her assignments in screenplay form. She, and her film, are positively "ones to watch" – congratulations Anjali!"