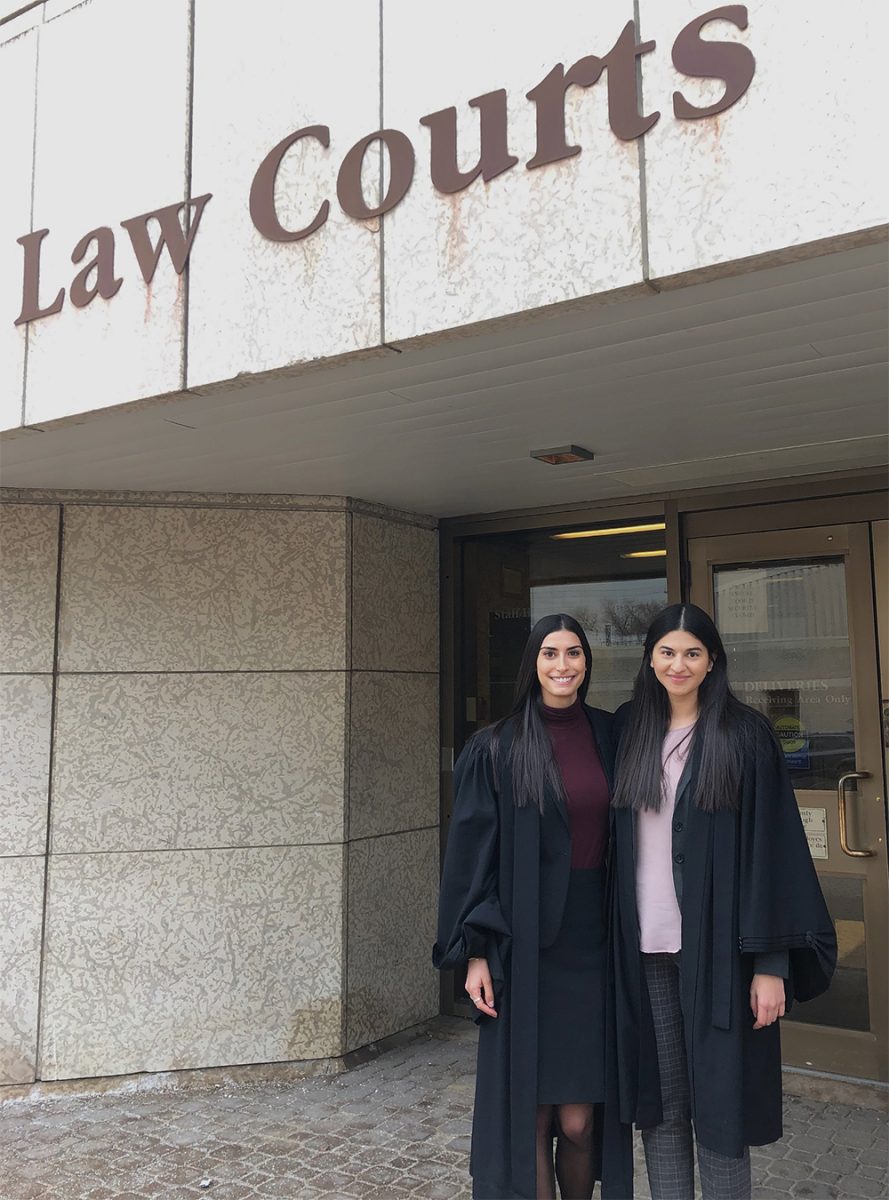 Going to court both onscreen and off
Manitoba law student/actor appears in CBC legal drama
January 8, 2020 —
Be sure to tune in to the Season Three premiere of CBC's legal drama, Burden of Truth at 8:00 p.m. on Wednesday, January 8th to catch Anjali Sandhu, a Winnipeg actor, writer and comedian – and third-year law student – in her role as a client. Episodes of the show will also be made available on CBC Gem.
While working as a summer student at MLT Aikins this past summer, Sandhu had auditioned in July, and the episode was filmed in August. She plays the role of the lead character's client in a scene that takes place at the Winnipeg Law Courts building. Sandhu found it amusing that on a Friday, she was at the York Avenue Law Courts to file documents for work, and on the Saturday, was back at the same location to film the show.
Now nearing the completion of her degree, Sandhu can easily pick out the inaccuracies that occur in legal dramas, but says they exist in all legal dramas for dramatic effect. "Burden of Truth is a great show because Brad Simpson, the creator/writer is a lawyer in real life, so he knows what he's talking about," Sandhu said. "I had a chance to meet him on set, which was very cool!"
Sandhu said she also got to spend some time with the series' lead actors, who asked her questions about law.
"[S]o far I've been able to effectively manage my time so I can continue to act, write, and do comedy," she said, while acknowledging that this may become more challenging after she obtains her law degree from the University of Manitoba this Spring. Sandhu said that she plans to continue to audition and act after graduation as her schedule allows, although practicing law will take priority.