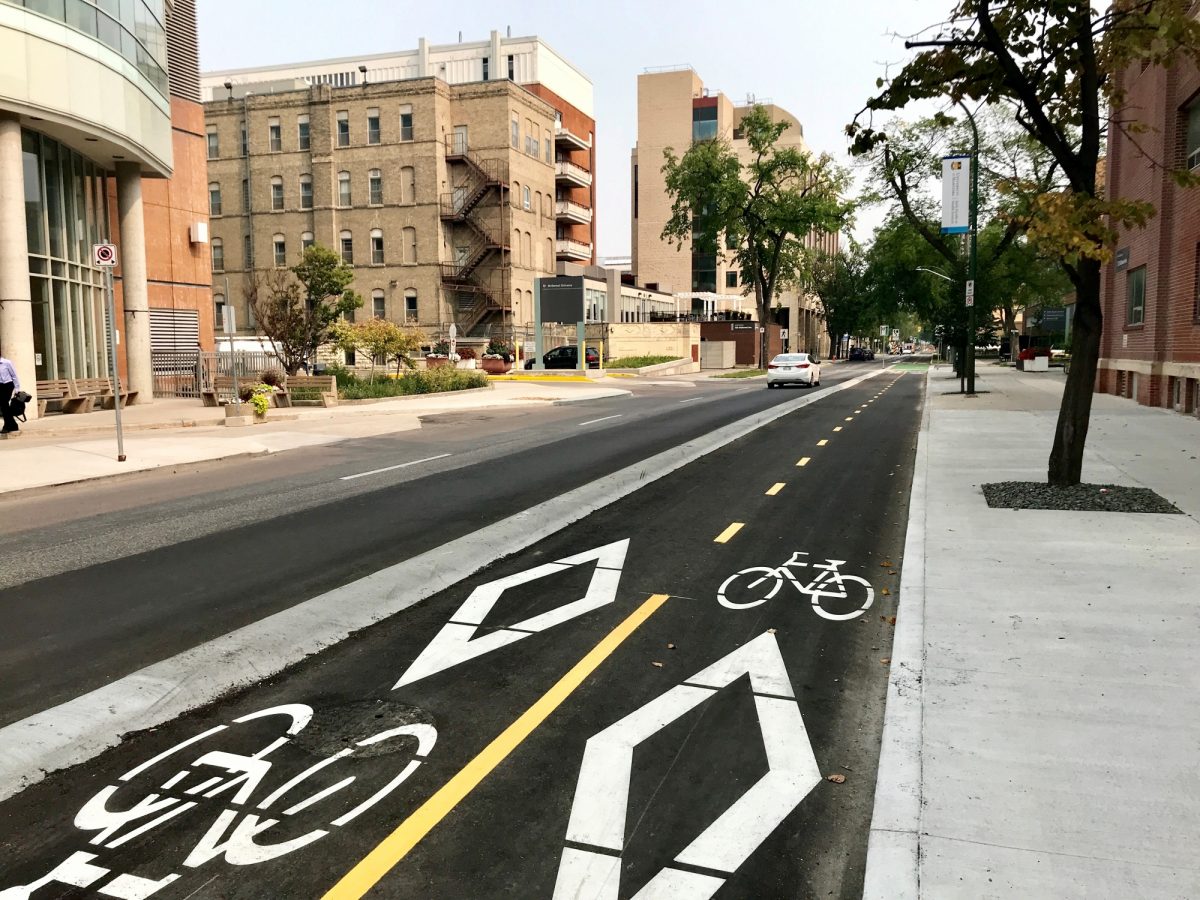 Sustainability Month and you
How you can get involved in climate action efforts at UM
September 29, 2023 —
October is Sustainability Month, which means it's time for all of us to look at ways we can get involved in developing a more climate-friendly University of Manitoba.
Here are everyday things you can do to get involved in the four key areas of our Climate Action Plan.
Energy and buildings
Energy use is the largest driver of greenhouse gas (GHG) emissions at UM. While there are large projects ongoing to reduce heating-related GHG emissions, there are a few simple things you can do to help us reduce the energy we use:
Switch off lights and devices you're not using and when exiting rooms
Dress more warmly instead of turning up the heat
Only use space heaters when necessary
Create an energy use reduction agreement with colleagues
Transportation
Transportation, including commuting to and from campus, business travel and the UM vehicle fleet, is the second-largest contributor to our GHG emissions each year. Luckily transportation is one of the easiest areas in which UM students, faculty and staff can get involved:
Use active transportation methods to get to campus, like cycling or walking
Carpool: Find a friend or three and commute to campus together
Instead of driving from building to building at the Fort Garry campus, take the free shuttle
Take public transportation; There are several routes to UM, along with park and ride options
Waste
The third-largest source of GHG emissions at UM is the waste we produce and send to landfills. The first and most important step in waste reduction is being conscious of the waste you generate. From there, you can take steps toward reducing and reusing:
Use refillable coffee mugs and water bottles
Ensure you're placing waste, organics and recyclables in the correct bins
Pack reusable containers and bags for lunch or shopping
Participate in Waste Reduction Week (Oct. 16 to 22) and decide how you can reduce the waste you create
Land
As our campus continues to grow, efficient, respectful and sustainable land use is highly important. You can get directly involved in how UM supports the land we have the privilege of inhabiting:
Leave natural spaces in the same condition as you found them
Use active transportation methods that place less stress on our infrastructure
Educate yourself and others on the history of the lands on which our campuses sit
There are numerous ways for all of us to get directly involved in building toward a more sustainable future for UM and our planet.
If you have any questions about initiatives and how you can help, please contact the Office of Sustainability.