student support News Archive
September 12, 2019 —
The UM's Student Counselling Centre (SCC) offers a variety of confidential and free counselling options for students.
+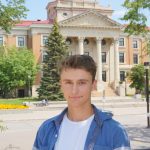 September 9, 2019 —
Student Accessibility Services creates equal access opportunities for students with disabilities by reducing barriers on campus. SAS's Volunteer Notetaking Program connects student volunteers with their fellow students who need assistance taking sufficient notes during class.  Volunteering as a notetaker is a great way to help your peers, develop academic and professional skills, and bolster your co-curricular record.
+