peer mentor News Archive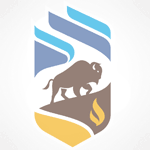 November 22, 2021 —
Through the Welcome Mentors program, mentees receive one-on-one personal, intercultural, and academic support from a mentor throughout their entire academic term. 
+
September 29, 2020 —
UM offers many programs that can help you get connected, meet other students with similar interests and make the most of your post-secondary education. Just because you're learning remotely, doesn't mean you are going through your university journey alone.
+
December 5, 2018 —
Over the last few terms Student Accessibility Services (SAS) has seen a high demand for a one-on-one peer meetup service
+