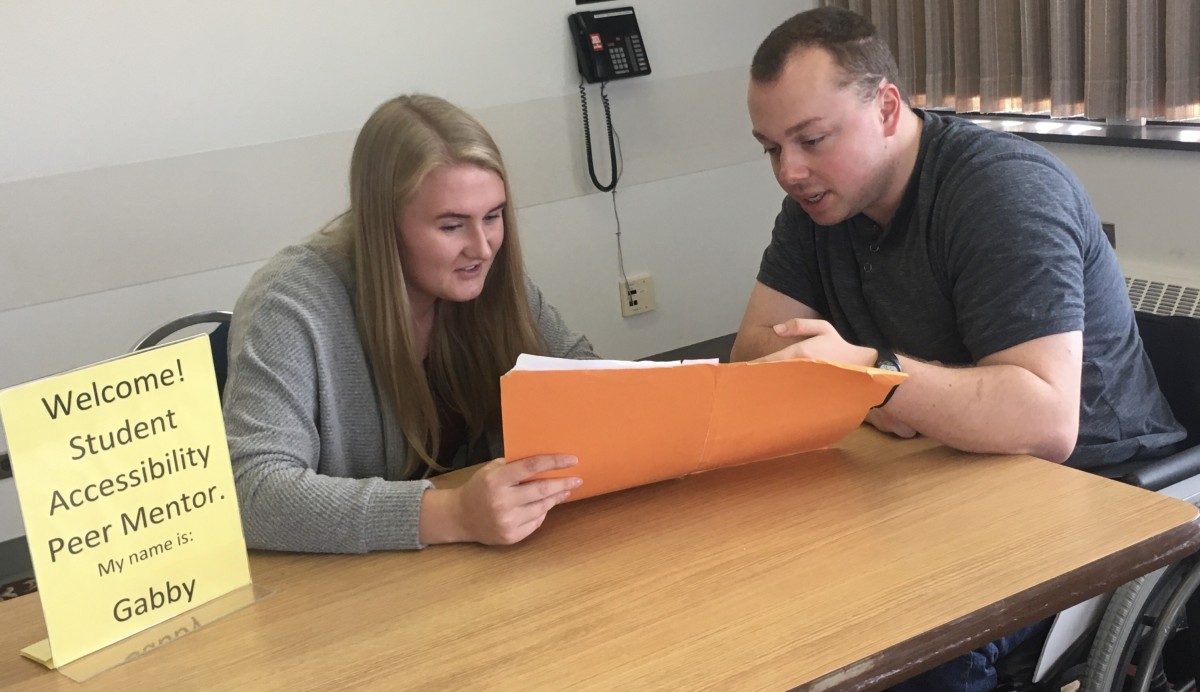 The Student Accessibility Services Peer-Mentor Program is in full swing!
Student Accessibility Services has launched their new Peer-Mentor program for the 2018-19 school year!
December 5, 2018 —
Over the last few terms Student Accessibility Services (SAS) has seen a high demand for a one-on-one peer meetup service. So, we have worked tirelessly trying to fill this void, in efforts to bring together a program where students living with disabilities (registered with SAS or not) are able to meet with experienced upper-year students living with disabilities. Rakshya KC, an accessibility advisor with SAS, explains the peer-mentor program is, "a pilot program that SAS launched in Fall 2018 aspiring this to be an additional support resource for existing as well as prospective students. This program intends to offer individual supports to students not only to address immediate problems, but also to promote a healthy learning environment through shared knowledge and skills among peers."
This program has been designed to help students reach their goals. There exists an informational disconnect between services offered and individuals who can benefit most. An example of this disconnect comes from my personal experience. As a first year student, I chose to not use my test accommodations despite not being able to properly write my exams in class. I chose this route not because I thought I didn't need my accommodations but because of misinformation about it. I believed it would show up on my transcript and look bad on my degree. This hurt my academic progression.
Since then, however, I have written all my exams with SAS which lead to my grades improving and my goals are in reach. This is a common issue students with disabilities face and I am hopeful that this program will be able to help match students with the services they require.
Over the academic year, our group of experienced and dedicated students are available to meet with students one-on-one to answer questions and discuss services available to them. Such questions could include academic assurances, transportation assistance, and career- specific services for persons with disabilities. Mentors are available at set times every day in 520 UMSU University Centre. Check out the full schedule here.
We are very thankful to the University of Manitoba's Success through Wellness grant for funding the SAS peer mentoring program.
Andrew Fenwick is in his final year in the Faculty of Arts, he has served as a student representative for students living with disabilities on campus on various organizations, and he the Lead Peer Mentor with Student Accessibility Services.