Get Yourself a Mentor
International Centre's Welcome Mentors program connects new students with mentors for Winter term
November 22, 2021 —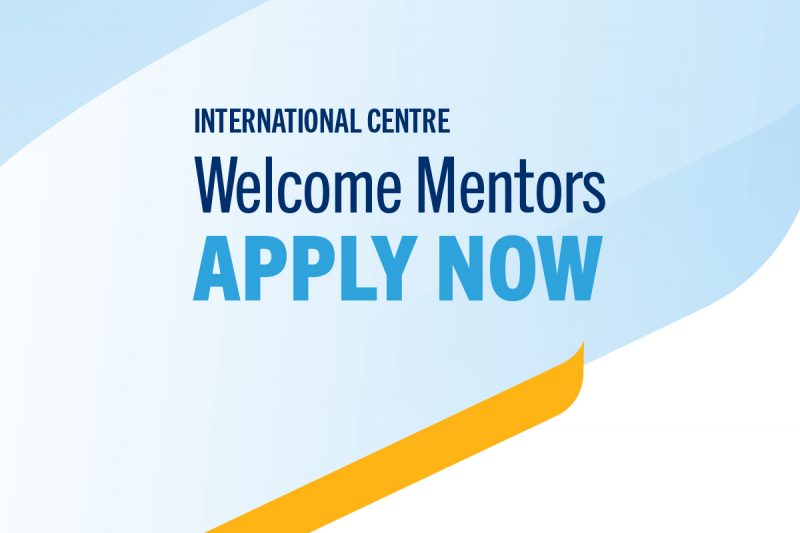 Starting university is an exciting time, but it can also bring uncertainty, especially if you are beginning your studies in a new country. For international students adjusting to student life, there can also be a steep learning curve adjusting to a new culture without having someone help guide them through it.
It was with this in mind that the International Centre created their Welcome Mentors program, which pairs new international students with experienced University of Manitoba students, allowing both sets of students to develop meaningful relationships and expand their skillsets.
Mentors that are part of the program are trained to help support their mentees as they adapt to university life in Canada. Through the Welcome Mentors program, mentees receive one-on-one personal, intercultural, and academic support from a mentor throughout their entire academic term.
"New international students really value the support they receive from the program. Many return to the program as volunteers themselves so they can give back to another new student," says Roxanne Tackie, Intercultural Programs Coordinator at the UM's International Centre. "Being a mentee is also a great way for students to enhance their cross-cultural competence by developing a relationship with a peer who may be from a different country or culture."
International students who are new to life at the University of Manitoba are welcome to apply for Welcome Mentors. The program is for graduate or undergraduate students interested in enhancing their first term experience by connecting with a peer mentor for advice and support. Apply by December 10 at https://umanitoba.ca/international/intercultural-experience#welcome-mentors-application or contact Roxanne [dot] Tackie [at] umanitoba [dot] ca for more information.
For more information on how to apply, click here.