#bellletstalk News Archive
January 26, 2021 —
We have all been dealing with mental burdens beyond the norm. So, let's talk.
1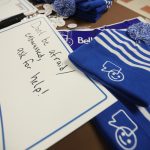 January 22, 2020 —
The University of Manitoba will be joining the conversation with Bell Let's Talk on January 29, find out what's happening and how you can take part.
+