Concentration in French News Archive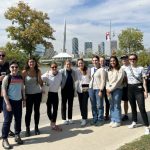 September 15, 2023 —
Last week, on September 8, we welcomed our new Access to Justice in French Concentration (A2JF) students to their law studies with a tour of St. Boniface. After lunch at The Forks, we visited several of our program partners.
+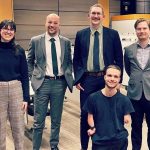 March 3, 2023 —
The University of Manitoba's 2023 Laskin Moot team proudly took home the Spirit of the Laskin Award, and finished in the Top 6 for their factum after competing in the annual bilingual competition held February 23, 24, and 25 at Dalhousie University in Halifax.
+