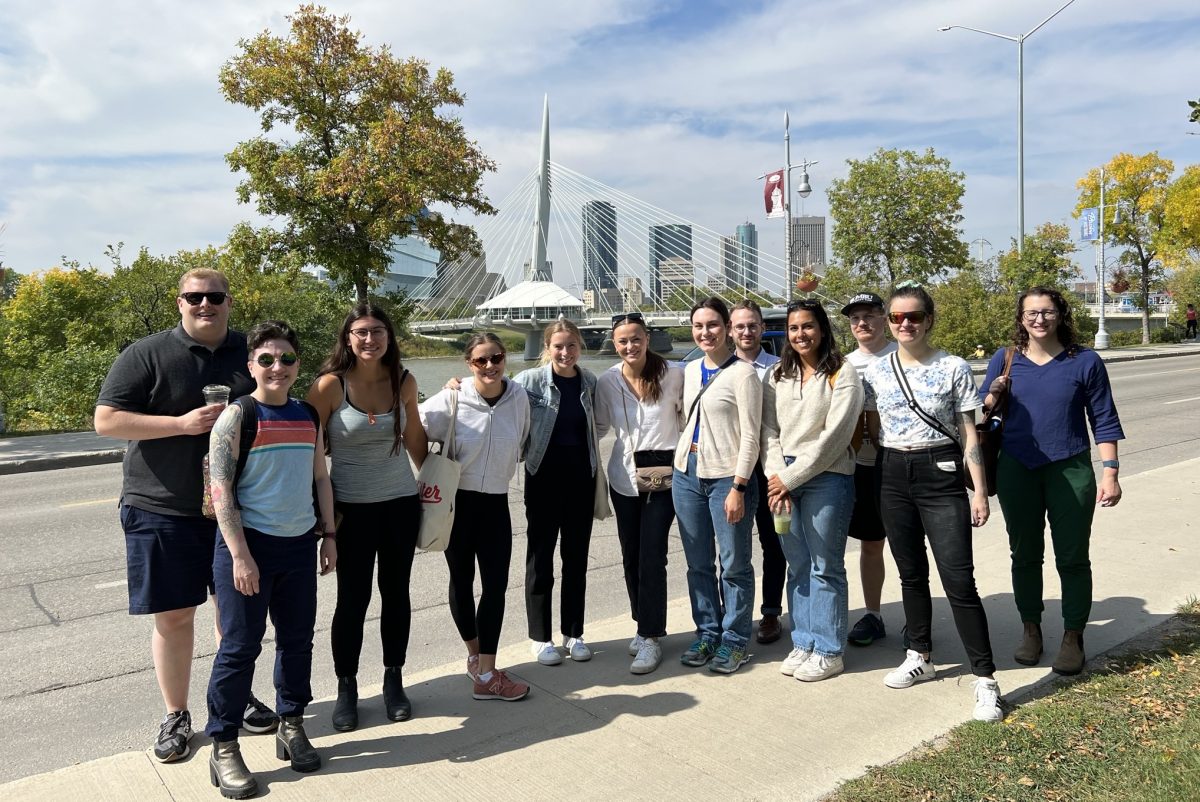 Getting oriented in French
Access to Justice in French concentration students explore opportunities in St. Boniface
September 15, 2023 —
Last week, on September 8, we welcomed our new Access to Justice in French Concentration (A2JF) students to their law studies with a tour of St. Boniface. After lunch at The Forks, we visited several of our program partners.
We started at the Société de la francophonie manitobaine, the voice of the francophone community in Manitoba. They are responsible for several programs, including 233-ALLO, and they advocate for the importance of respecting and promoting minority language rights.
From there, we visited the Université de Saint-Boniface, which has supported the program for many years. They offer our students individual tutoring to help them develop their language skills, as well as language skills assessments and individualized learning plans.
Francofonds offers important scholarships to students in our A2JF program, including the Chartier Award named in honour of the recently retired Chief Justice of Manitoba.
Our last stop at Infojustice and the Cour du Banc du Roi was a great opportunity to learn more about the legal services offered in French. Infojustice helps underserved members of Manitoba's French community with legal information, and in some cases advice and representation, and offers summer employment and term time internship opportunities for Robson Hall students.
Of course, no tour of St. Boniface would be complete without a visit to Chocolatier Constance Popp on Provencher Boulevard. Constance herself welcomed the group and enthusiastically posed for a photo.
All in all, our first walk was a big success, and we look forward to seeing our first-year students achieve their educational goals in the years to come.