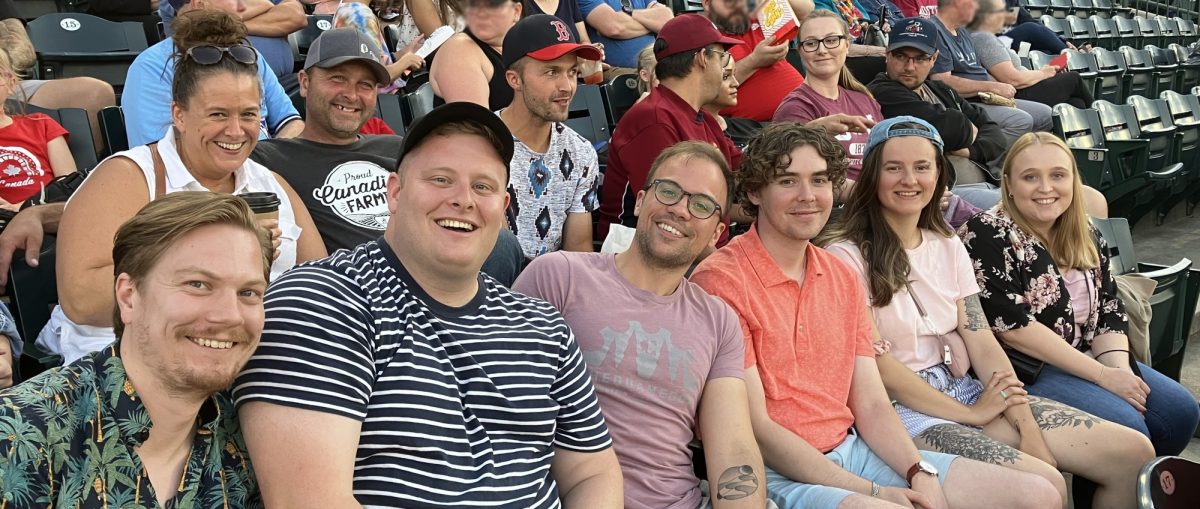 Enfin, Access to Justice in French! UM Faculty of Law welcomes first cohort of French Concentration
September 8, 2022 —
This September, the Faculty of Law at the University of Manitoba will welcome the first cohort of its Access to Justice in French (A2JF) Concentration. One of few English Common Law institutions to develop and deliver a bilingual legal education, the A2JF program is unique in this regard.
"With encouragement from our local francophone bar, and working with Professor Heckman, we received our first Justice Canada: Access to Justice in Both Official Languages grant in 2011," said Dr. Lorna Turnbull, Professor and co-director of the Concentration. "It is fantastic to have achieved this milestone on our path to better supporting access to justice for all Manitobans. It is also wonderful to provide so many bright future lawyers with this opportunity right here at home."
"The A2JF Concentration formalizes and reinforces Robson Hall's long-term commitment to improving access to justice in French in Manitoba and elsewhere in Canada," said Dr. Gerald Heckman, Associate Professor and likewise co-director of the Concentration. "Our students are already helping InfoJustice, Manitoba's francophone legal information centre, carry out this important work. I expect that in the decades to come, our A2JF Concentration graduates will contribute to establishing a strong network of practitioners to whom francophone Manitobans can turn for legal services in their language."
While law students at Robson Hall have had the opportunity to take some of their law courses in French since 2011, this is the first time a formal Concentration is being offered. Official recognition of bilingual legal training requires that students take approximately one third of their Juris Doctor degree courses in French. Not just a handful of French electives, the Concentration is highly structured with a bi-weekly Passport to Law in Frenchcourse being offered across all three years of the degree program bringing together first, second, and third year students. Passport tackles important competencies, including cultural competencies, needed in a legal career generally, and in a bilingual career in particular, exposing students to various subjects concerning French language communities in Manitoba and across Canada.
"As an out-of-province student, my decision to study at Robson Hall was because of the bilingual program," said Trusha Dash, a second-year law student. "The opportunity to continue and enhance my French language training in a legal capacity set the school apart…. Through the bilingual program, not only did I get to network and learn in French, but I also felt a part of this close-knit community with whom I found support, friendship, and understanding. These are people I can ask for help, and count on and the value of that is immeasurable."
Law school is no easy feat to begin with, especially for students who undertake the additional challenge of a bilingual legal education. The A2JF program at Robson Hall is committed to student success, facilitating their entry to a bilingual education with pass/fail first year bilingual courses, optional French-language tutoring provided at no charge, and the possibility for entrance scholarships. As a result, students are welcomed into the community without the pressure of marks or bell curves, and can profit from a tight-knit community and an immersion into Franco-Manitoban culture.
"Since I finished high school 10 years ago my chances to speak in French and participate in the Franco-Manitoban community had been few and far between," said Bradley Légaré, also in second year. "The bilingual program at Robson Hall gave me the opportunity to reintegrate into the Franco-Manitoban community by way of an accepting and encouraging environment. However, the benefits I received from this program were more than just personal. The program also gave me a sense of direction for my career."
Legal education in Manitoba must reflect that we live in a nation and province where English and French versions of laws are equally authoritative and access to the courts is guaranteed in either language. While there are Francophone minority communities throughout Canada that desire and, in many circumstances, are entitled to legal services in French, there have been limited opportunities in many common law provinces to pursue a legal education in French. The official recognition of the A2JF Concentration is an important start towards meeting this need for students and to enhancing access to justice for the clients they will ultimately be able to serve.
Development of the A2JF Concentration would not have been possible without continuing support from Justice Canada's Access to Justice in Both Official Languages Support Fund, Heritage Canada and our many community partners, including the Association des juristes d'expression française du Manitoba, InfoJustice, Université de Saint-Boniface, Centre canadien de français juridique and francophone lawyers, judges and community members.