French language News Archive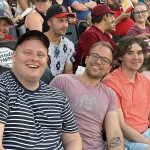 September 8, 2022 —
This September, the Faculty of Law at the University of Manitoba will welcome the first cohort of its Access to Justice in French (A2JF) Concentration. One of few English Common Law institutions to develop and deliver a bilingual legal education, the A2JF program is unique in this regard.
+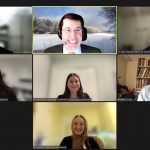 March 25, 2022 —
March 18 to 20 was the fourth annual version of the Michel Bastarache Moot Court Competition, named for the Honourable Michel Bastarache, a former justice of the Supreme Court of Canada and leading jurist and champion of language rights. The Manitoba team was nominated by their fellow competitors – and won – the Michel-Bastarache Prize, which is awarded to the team that exemplifies the spirit of fair play and dedication to French.
+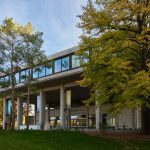 September 3, 2021 —
In June of 2019, the Department of Justice Canada provided the University of Manitoba's Faculty of Law with $768,372 in funding over four years (2018/19 to 2021/22) through its Access to Justice in Both Official Languages Support Fund. The purpose was to develop a common law certificate in French, making a more formal program out of what has so far consisted of a collection of bilingual course offerings. So far, two years' worth of law students have been able to take advantage of the funding, and have been working towards being able to represent French-speaking clients once they graduate as lawyers.
+