Andrea Doyle News Archive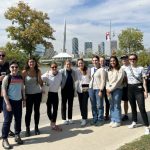 September 15, 2023 —
Last week, on September 8, we welcomed our new Access to Justice in French Concentration (A2JF) students to their law studies with a tour of St. Boniface. After lunch at The Forks, we visited several of our program partners.
+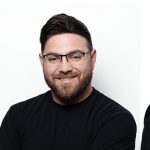 May 3, 2023 —
The Office of the Dean of Law is pleased to advise that the University of Manitoba Board of Governors has confirmed the appointments of Yvan Larocque, and Andrea Doyle who will be commencing two-year Instructor II positions, and Dr. Akinwumi Ogunranti, who will commence a tenure-track Assistant Professor position in the Faculty of Law, all on July 1, 2023.
+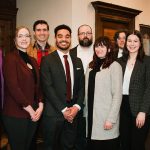 March 3, 2023 —
Three University of Manitoba Faculty of Law teams from Robson Hall put in extremely strong performances at the seventh annual Canadian National Negotiation Competition (CNNC). The team of Chris Dick and Kennedy Pinette won second place in the inaugural French stream of the competition, an accomplishment that is all the more significant given the fact that four out of the six teams participating in French were from Québec. In the English stream, Ramsay Hall and Samantha Harvey placed third, and Benjamin Leahy and Jodi Plenert also performed at an extremely high level in a very talented field of 18 teams. This year, the CNNC was held at McGill University, Faculty of Law in Montreal on February 24 and 25, 2023.
+