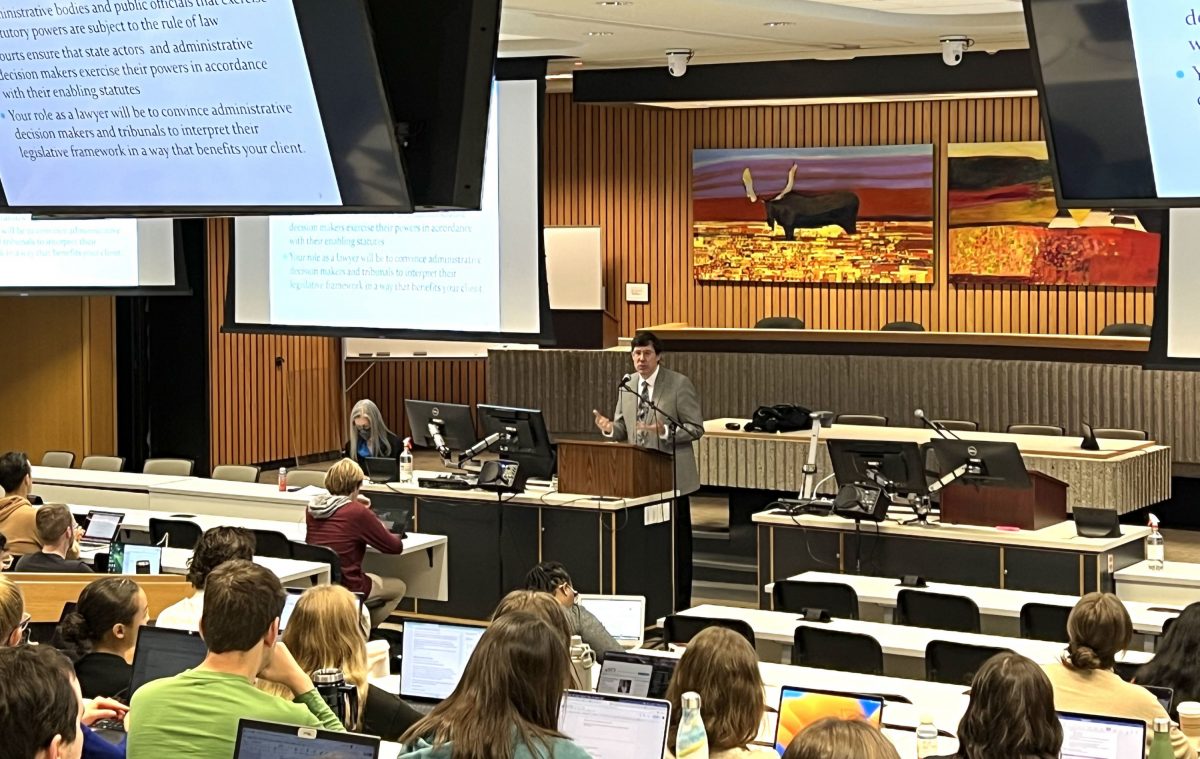 Justice Gerald Heckman visits Robson Hall
October 20, 2023 —
On Friday morning, October 13, 2023, Justice Gerald Heckman was warmly welcomed back to Robson Hall. Prior to his appointment to the Federal Court of Appeal on June 1, 2023, Justice Heckman was well-known and respected at the Faculty of Law as Professor Heckman.
The morning began with Justice Heckman having breakfast with students and faculty in the Access to Justice in French (A2JF) Concentration of the JD program. Justice Heckman, together with Dr. Lorna Turnbull, was instrumental in the creation of this Concentration. Students in the A2JF Concentration pursue a portion of their studies in French by completing at least 26 credits of bilingual courses. Currently, 24 law students are enrolled in the Concentration.
During the breakfast, students enjoyed sharing and catching up with Justice Heckman in French. Justice Heckman also graciously answered questions about his recent experiences as a justice of the Federal Court of Appeal.
After sharing time with students in the A2JF Concentration, Justice Heckman presented a guest lecture in English to all first-year students in Legal Methods regarding the importance of bilingual statutory interpretation. Students were engaged in the lecture and appreciated Justice Heckman sharing his time and expertise with them.
Thank you, Justice Heckman, for your support to Robson Hall. We look forward to continued collaborations. Merci beaucoup Monsieur le juge Heckman!