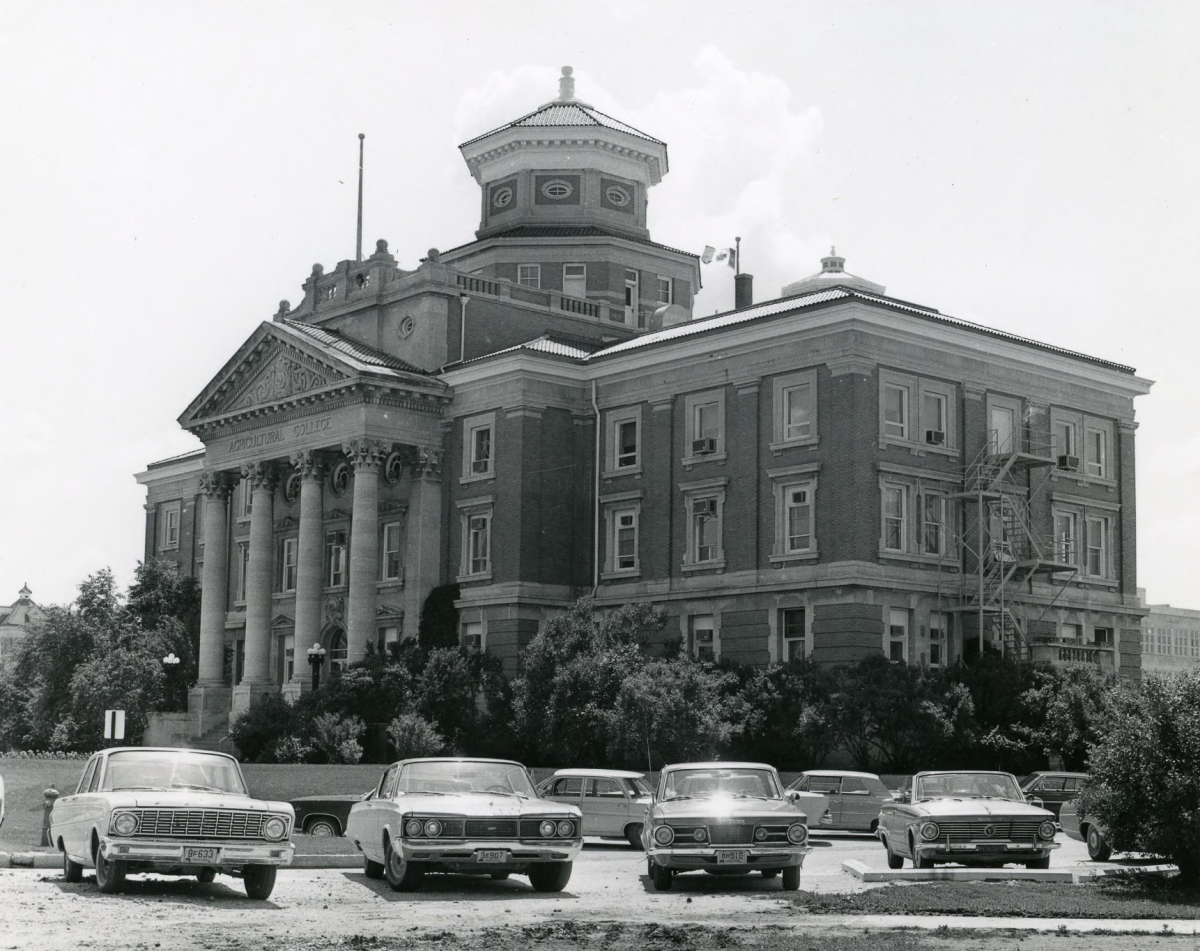 University of Manitoba intertwined with Manitoba's story
May 12, 2020 —
Manitoba Day 2020 marks our province's 150th anniversary, and what better time to reflect on how the histories of the University of Manitoba and our province are inexorably intertwined. UM has played a significant and vital role throughout Manitoba's history, sharing in its growth, prosperity and contributions to the world.
"As we acknowledge the 150th anniversary of the founding of Manitoba, let us consider the scope of our impact and magnitude of our potential," says Dr. David Barnard, president and vice-chancellor. "Through community engagement, research and outstanding teaching, through scholarly work and creative contributions, UM has contributed to Manitoba's economic and social success and lead the way in many of its significant contributions to the world."
UM researchers have improved our quality of life through innovations and advancements in medicine, technology, the humanities, professional areas of learning, and more. From the development of canola and cutting-edge work in wireless communication, to the prevention of Rh disease of the newborn and new strategies for fighting HIV/AIDS, UM researchers have contributed to every facet of life in Manitoba. UM researchers were in the battle against Ebola and Marburg, two of the world's deadliest viruses, testing and developing a new vaccine. And UM researchers have been on the forefront of research on climate change, spending long periods of time in the Canadian Arctic documenting global warming and sounding the alarm for saving our environment.
UM has contributed immeasurably to the economic prosperity of this province and its people. UM research has contributed to massive innovations in agriculture, and in 2017 alone, exports of canola seed and products generated $1.72 billion for Manitoba's economy. UM contributes to innovation and economic growth through the creation of spin-off businesses, and is responsible for a total of 238 invention disclosures. More broadly, UM contributes an estimated $1.4 billion to the provincial GDP, has an overall economic impact of $2.4 billion, and every dollar invested in UM generates $1.50 of economic activity.
UM graduates are thought leaders and trailblazers who have contributed to every field of work and play. Politicians such as former Governor General Edward Schreyer and finance minister Mitchell Sharp, literary icons such as W.O Mitchell and Miriam Toews, and cultural leaders like Marshall McLuhan and Academy Award winner Richard Condie, helped change the course of history. Last year, alumnus Dr. James Peebles was awarded a Nobel Prize in physics for theoretical discoveries in physical cosmology, and in 2014, law graduate Jennifer Jones skipped her team to gold at the Sochi Winter Olympics.
Manitoba's history also offers us many lessons. UM acknowledges our role in addressing the past and helping to lead the way in the advancement of Reconciliation and human rights. In October 2011, UM became the first post-secondary institution in Canada to offer a formal Statement of Apology and Reconciliation to Residential School Survivors, apologizing for failing to recognize or challenge the forced assimilation of Indigenous peoples and the subsequent loss of their languages, culture, and traditions. UM hosts the National Centre for Truth and Reconciliation (NCTR), committed to building respectful relationships between Indigenous and non-Indigenous peoples. NCTR provides opportunities for Survivors, families of Survivors, researchers, students, and the public to interact with the oral and documented history of Residential Schools.
Today, as we persevere through the COVID-19 pandemic, UM researchers from many fields of study are working to protect and help heal Manitobans impacted by its effects. Medical microbiologists such as Dr. Jason Kindrachuk are making international headlines sharing his expertise about the nature of COVID-19, while Dr. Anand Kumar is still receiving kudos and requests for more information regarding his method of sterilizing N95 masks for reuse by health care workers on the front lines. And Dr. Fang Wan was cited early in the pandemic for the development of online courses, her own classes going online in March just as lockdowns began.
UM students and staff will continue to shine on the world stage during Manitoba's next 150 years, bringing well-deserved recognition to our province, and our university. More importantly, we will continue to work with international partners as we cope with challenges that affect everyone on the planet.
"UM is proud of how we have shaped the story of this incredible province," says Dr. Barnard. "We acknowledge the harms of the past as well, and know we can never forget what history has taught us. As we reflect on the people who continue to innovate and advocate for change, we know that the best is yet to come."