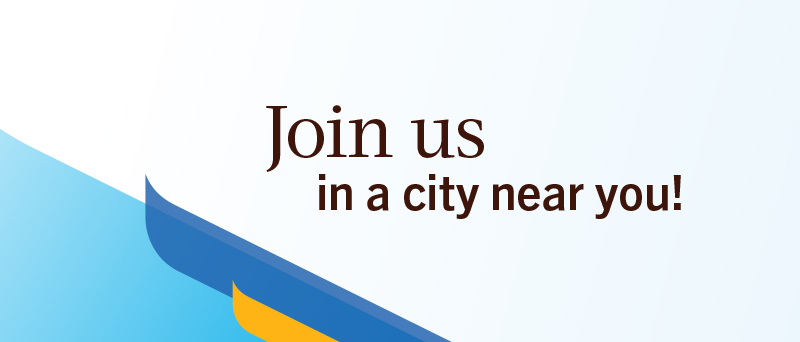 Alumni Out-of-Town Events
October 24, 2019: Brandon Alumni Event
Join President and Vice-Chancellor, Dr. David Barnard, the new Dean of the Faculty of Agricultural & Food Sciences, Dr. Martin Scanlon, on Thursday, October 24th for lunch with fellow alumni and friends. Hear from Dr. Robert Duncan, Associate Professor in the Department of Plant Science, and two of the UM's award winning graduate students who will be presenting on their research and the impact it is having on the global community. Our presenters include:
Dr. Robert W. Duncan, PhD.
Topic: Building on the success of Canola and Rapeseed Breeding at the University of Manitoba
Samira Seif, Master's student in Physiology and Pathophysiology
Topic: New ways to mend a broken heart
Wolfgang Klassen, Master's student in Physics and Astronomy
Topic: Where did all the antimatter go?
Event details:
Date: Thursday, October 24, 2019
Time: 11:30 a.m. – 1:30 p.m.
Location: Prairie Firehouse, 637 Princess Ave, Brandon, MB
Information about our presenters:
Dr. Robert W. Duncan, Ph.D:
Robert was born and raised on his family's certified seed production farm near Miami, Manitoba. He received B.Sc. in Agronomy and M.Sc. Plant Science, both from the University of Manitoba, and later received his PhD from the University of California, focusing on breeding for bacterial blight and white mold resistance in Dark Red Kidney (DRK) Beans. Upon completion of his Ph.D. he moved to Texas where he was an Assistant Professor and the Small Grains Extension Specialist at Texas A&M University. In Texas, he co-developed multiple wheat and oat cultivars that are grown in numerous states. His current research at the University of Manitoba focuses on numerous aspects of breeding canola and rapeseed.
Samira Seif (UM graduate student):
Always seeking to expand her knowledge and apply her training in new ways, Samira's background as a clinician allows her to learn new molecular biology techniques and approaches to understand the mechanism of diseases. She has seen parents lose their children due to congenital diseases and there is no treatment available to cure their babies. She is inspired to find a new approach to improve the life of infants and give hope to sick babies and their families.
Wolfgang Klassen (UM graduate student):
Wolfgang has always wanted to know how things work, and for him, physics was the obvious choice for where to find understanding. His fascination with elegance in nature has led him to become a talented musician as well as a physicist. His research involves developing precision measurement tools to help in the search for physics beyond the standard model.
---
Thank You for Attending Terry Fox Run for Cancer Research – New York
Thank you to all those who participated on the Team University of Manitoba Alumni & Friends team at this year's Terry Fox Run in Central Park and who attended the reception the night before. Join us again next year in New York for the 2020 Terry Fox Run for Cancer Research. The 5K family fun run/walk is a wonderful opportunity for University of Manitoba alumni and friends to support Memorial Sloan Kettering Cancer Center research in the name of a true Canadian hero born in Manitoba. There is still time to donate to this very worthy cause. Please click HERE for more information or to donate.
Recent Alumni Stories
Dr. Waylon Hunt took an unusual path to co-founding and leading a lab-based business, Intrinsic Analytics.
+
An Asper School of Business Bachelor of Commerce alum, Mike Del Buono [BComm(Hons)/13] is the managing partner of Burnley Place Hospitality Inc., which led the launch of local Winnipeg favourites King + Bannatyne, a premium sandwich shop in the Exchange District, and Nola, an elegant gem of Saint Boniface.
+
On November 5, 2023, St John's college celebrated four new Honorary Degree Recipients at our Convocation in the Chapel, recognizing these inspiring individuals for their contributions to both the College and the University, as well as the broader community. The 2022/23 Honorary Degree Recipients that we recognized included The Honourable Patricia Bovey, who received the Doctor of Canon Law (honoris causa), Brian Bowman, who also received the Doctor of Canon Law (honoris causa), Vincent Solomon, who received an Honorary Fellowship, and Brenda Cantelo, who received the Fellow's Recognition Award.
+