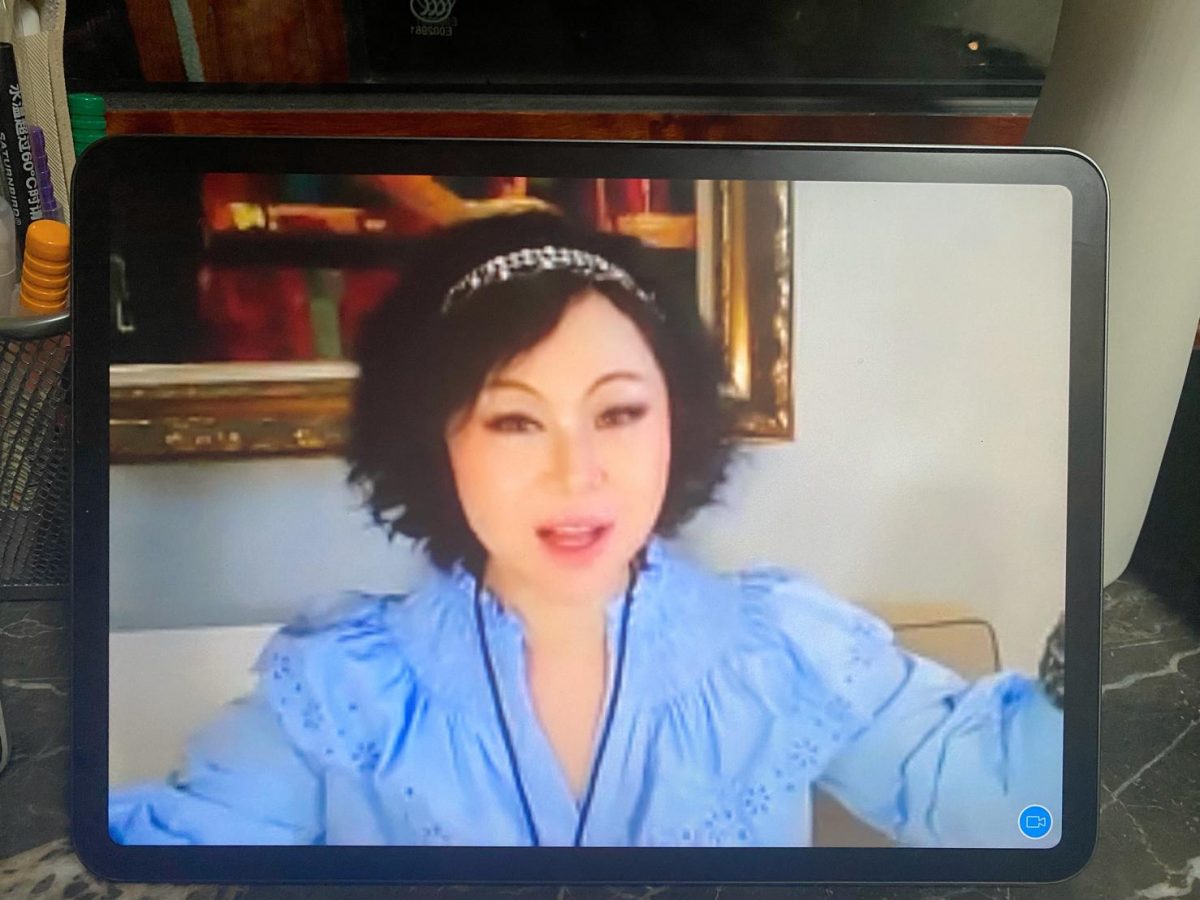 Online learning the way to go during COVID-19 crisis
March 20, 2020 —
Asper School of Business marketing professor Dr. Fang Wan saw it coming.
On March 11, a reporter had asked her for an interview on a major business scandal, but she instead offered to talk about how companies can react to a global pandemic.
COVID-19 was reported in Manitoba the next day.
"My research team had been tracking how businesses respond to what seem to be impossible situations," she says. "When I was teaching a course titled Cross Cultural Brand Management as part of the MBA program, we were talking about the business practices in China. My next class was the following day, and I knew I had to physically teach my class without me or my students knowing if we had been in contact with anyone with the virus. A bit panicked, I went to class and told the students we were going completely online for our Saturday session."
She notes: "That one-hour training session on Friday was much more efficient than I could have imagined. On Saturday, the entire class was using Zoom together, sharing videos and images, interacting with messages and taking notes. We were the first class to go completely online."
Wan and her Asper colleagues have worked fast and hard on moving much of their programming online, to the point where they started forming WeChat groups to coach one another about online teaching platform-related questions, learning from each other about the features.
"The current COVID-19 crisis is an opportunity," she says. "While some universities are further ahead in their online course capability, the move to go online is very strong here. Many post-secondary institutions have a bit of psychological inertia about moving online completely, and some educators even assume a classroom is a necessity."
Wan believes that teaching online is far superior to in-class learning. In the classroom, she notes that the average distance between the instructor and student is between one and four metres, whereas online, she can be literally inches away. Seeing faces up close and being able to see names of those online create a much more personal experience because as she says, "physical distance determines our psychological distance."
"Teaching online is awesome," she says. "For my online class, students were non-stop texting, asking questions, and adding comments, resulting in a much richer learning experience. The first day we went six hours! It was amazing, live, and interactive."
Wan adds: "Our lifestyle today is transcending time and location, so it makes sense that our educational model should adapt to this new normal. People like flexibility, so ideally, learning should be location free, and attending a physical class might be considered a luxury we cannot expect anymore."
Coincidentally, online learning was pioneered at the University of Manitoba in 2008, when the first Massive Open Online Course (MOOC) was developed and tested with a class of about 2,000 students.
But Wan gets to experience online learning to the extreme this weekend, when she is scheduled to give an online presentation to a business conference in China. And she's not just speaking to a small class in Asper. The platform she will be using for the Chinese online discussion is capable of handling the expected 8,000 to 10,000 participants – far more than the maximum of 500 available on Zoom and other popular North American platforms.
"It's an exciting time, even during this time of the terrible COVID-19 crisis, because such situations create opportunities for innovation," she says.