Bursaries News Archive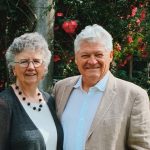 December 16, 2020 —
Alumni Donald and Elaine Triggs announce a $1M gift for a new bursary program for high potential students with financial need, from any faculty or field of study.
7
September 6, 2018 —
Got a question for the Registrar's Office?  We may have answered it below! This time of year, students have lots of questions for the folks at the Registrar's Office. We rounded up some of the most common Q & As and shared them below. 
+