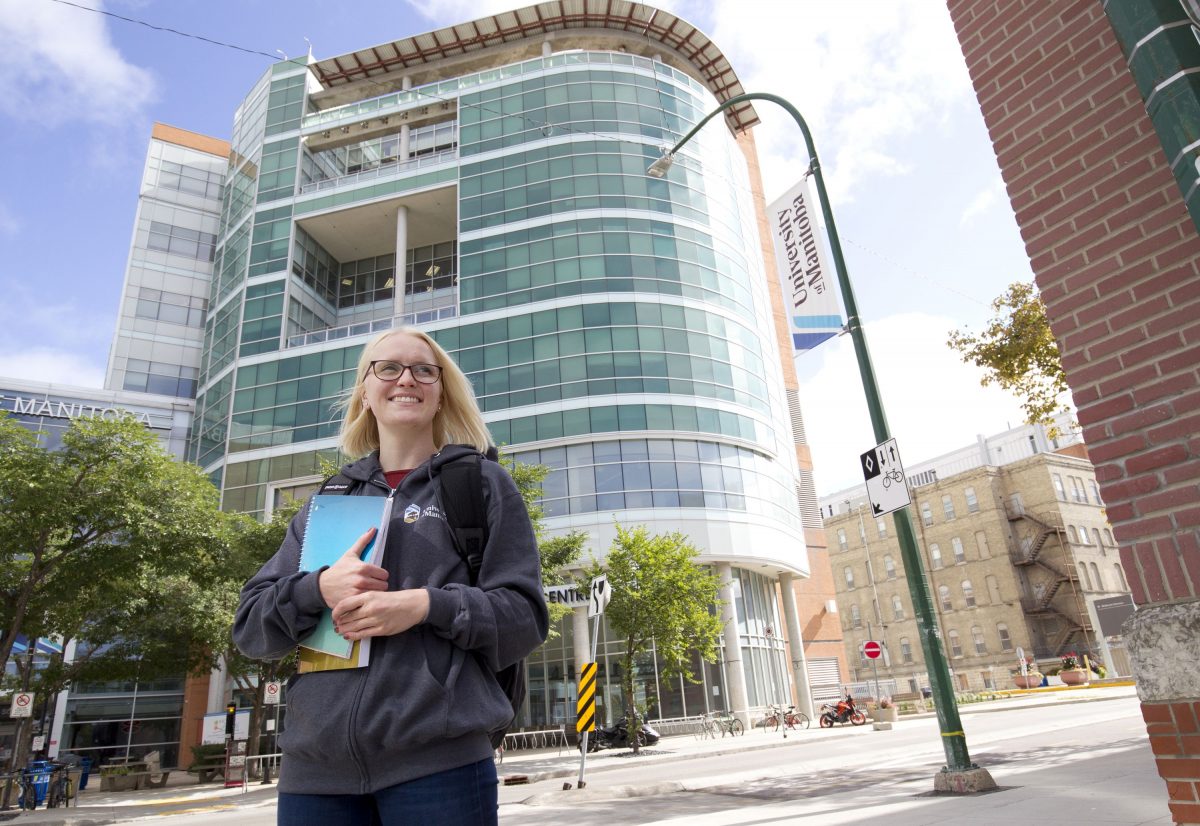 UM General Bursary supports students in need of a financial boost
Applications for 2023-24 Academic Year due October 1
September 18, 2023 —
Every year, bursaries provide financial supports that allow students to further their education and better enhance their university experience. New and returning University of Manitoba students can apply to the bursary program which disburses over $6 million dollars annually! This includes returning international students who are eligible for funding support.
Applications for a variety of bursaries are now available for the 2023-24 academic year.
Unlike scholarships, the selection criteria for bursaries are largely focused on financial need and achievement of a minimum academic standing.
Most awards require students to apply for the University of Manitoba General Bursary Program with opportunities to qualify for additional awards. The application due date for the 2023-24 academic year is October 1, 2023.
Some students may be eligible for General Bursary Supplemental Awards if they meet certain requirements, including a focus on specific career paths, extra-curricular involvement, athletic recognition, accessibility considerations, and more.
For more information on the UM General Bursary and other awards open to UM students, from eligibility criteria to application due dates, visit Financial Aid and Awards.
Students are also encouraged to use the Awards Database to search through thousands of awards available to UM students across many undergraduate and graduate programs.
How to apply for bursaries in the Aurora Student Portal
Login to Aurora
Select Student Awards and Financial Aid
Select View My Applications
At the bottom of the page, select Create New Application for Student Aid
Select Aid Year and Period