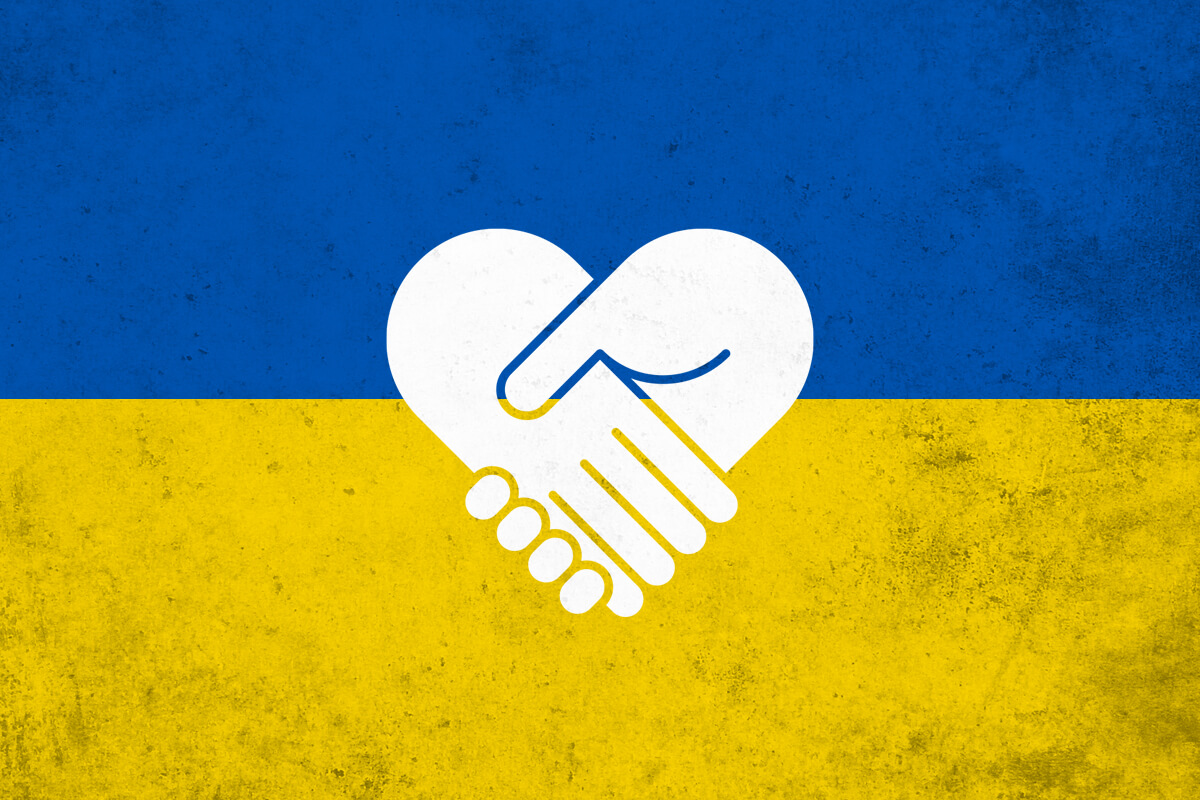 Emergency Bursary ensures students can continue pursuing their dreams in times of crisis
July 13, 2022 —
Many UM students face challenges that extend beyond the classroom, – as a result of extraordinary life circumstances, an environmental catastrophe or unrest and war in their home countries. The Emergency Bursary Fund is a crucial resource for students during difficult times. To date, this fund has supported 28 Ukrainian students in crisis and 118 students in total, thanks to more than $300,000 from our generous UM giving community.
Yelyzaveta Proskurenko, who was worried about her family in war-torn Ukraine, was one of those students who faced significant challenges when she applied for the UM Emergency Bursary Fund. "My grandmother called my father to tell him that nearby bombing caused the windows in their apartment to shatter," says Proskurenko. "The stress caused him to have a heart attack."
Proskurenko's father was able to receive surgery right away, but even in the hospital he had to move to the basement to avoid the air raids. Proskurenko spoke with her family every day while also trying to connect her friends in Ukraine and Poland to secure safe lodgings.
"At first I was really stressed because, for me, it was strange to be here in Canada and not be able to fully help them," she says. "I also had a bit of depression and had a hard time with my courses because I couldn't study."
Proskurenko's family is safe now in Poland and her father is recovering well. During this time of uncertainty and separation from her family, she says she's thankful for the UM Emergency Bursary Fund for helping her get through when she needed assistance.
The UM Emergency Bursary Fund provides financial support to students who lose access to funds, and can help eligible students pay for their tuition, residence, and other living expenses as required.
"People who support this fund also show support for Ukraine, and it helps people like me feel like we're not alone and that we're welcome here," says Proskurenko.
We are living in challenging times that are impacting many of us around the world. The support that has been shown to these students so far is truly indicative of the generosity that is a part of UM and Manitoba as a whole.
Whether you are supporting health as a human right, advancing reconciliation and promoting Indigenous achievement, climate change research, or transforming the learning experience, you are making the world a better place.
Read more in our Gratitude Report