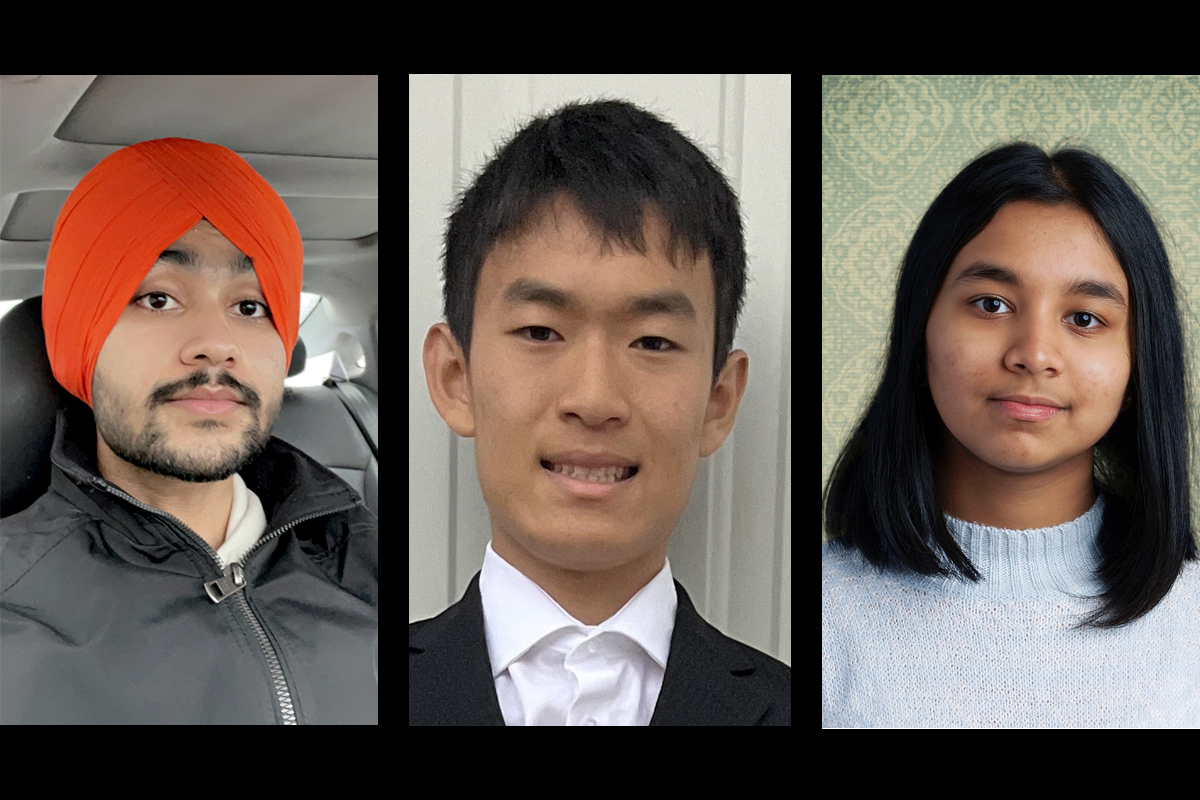 Meet the first Student Recipients of the Kwan Family Bursary
February 15, 2023 —
A new legacy of giving supports student success in science.
The Mr. and Mrs. Wing Kwun Kwan Bursary, established in 2021, supports undergraduate students in the Faculty of Science.
The student recipients of the Kwan Bursary for 2022/2023 are:
Simran Mahal
Caway Xiong
Sethumi Gunathilak
Growing up, Simran Mahal, was always amazed by how the human body and universe worked. That fascination is what drove Mahal to be the first in his family to attend university. Now enrolled in the UM Faculty of Science, Mahal dreams of taking his education even further, laughing and smiling he says, "I hope one day to become a dentist, so I can make beautiful smiles for others every day." I am thankful for the Kwan bursary because it allows me to continue to work hard, and focus on my studies rather than debt."
"I won't let the extra financial help go to waste," says Caway Xiong a first-year computer science student. "In High School I realized that I was capable of understanding science, even complex topics in physics. Now, I hope to create my own applications that will boost efficiency or be fun to play with. I'm also exploring courses like business, and statistics to complement my computer science degree," says Xiong.
Sethumi Gunathilak is also thankful for the tuition support, "science has always fascinated me, as a kid I loved watching science on tv, watching experiments, and learning of all the amazing things I could create. This bursary is helping me pursue a major in psychology, and I hope to also go on to pursue a degree in medicine," explains Gunathilak.
About the Kwan Bursary
In memory of Mr. and Mrs. Wing Kwun Kwan, their family established an endowment fund at the University of Manitoba to honour Mr. and Mrs. Kwan's belief in the importance of education to create a better tomorrow. The purpose of the fund is to support undergraduate students pursuing studies in the Faculty of Science.