funding News Archive
February 23, 2022 —
The Scholarship of Teaching and Learning (SOTL) Program provides opportunities for professors, instructors and librarians to meaningfully engage in projects that increase knowledge in pedagogy and learning. The SOTL Program also invites applications for teaching scholars and teaching fellows, two new funding streams that provide opportunities for enhancing educational leadership.
+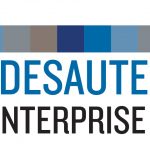 August 27, 2021 —
Exciting news is on the horizon at Robson Hall for students and scholars of private enterprise law. The Faculty of Law is home to the Marcel A. Desautels Centre for Private Enterprise and the Law, the focus of which is to develop a multi-faceted and clinical approach to understanding private businesses, with law and business being the two pillars of the practice and area of study.
+