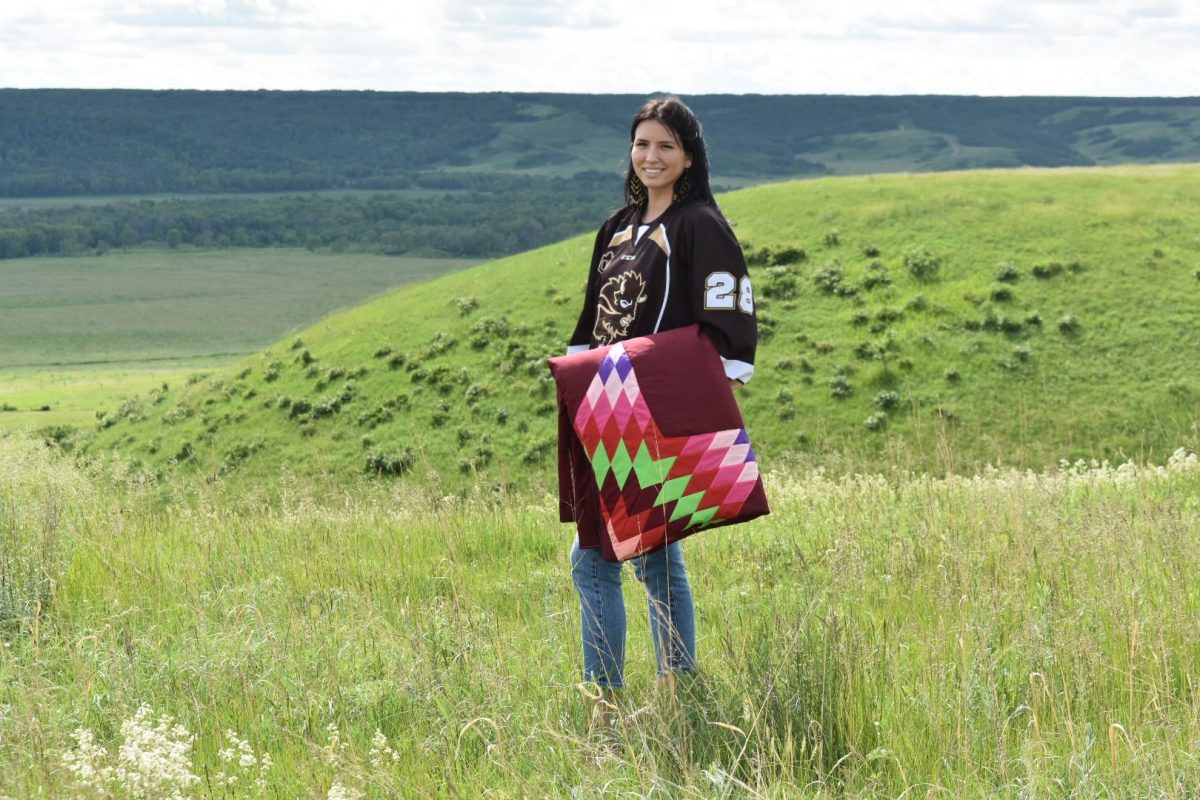 Student success stories of 2022
December 23, 2022 —
As we reflect on 2022, there are countless stories of success from the UM community. Here is a round-up of the year's top student stories!
ARTlab – 10 years in and the excitement continues
UM's award-winning ARTlab turned 10 in 2022. The space has brought the teaching and practise of art to the centre of campus, encouraging cross-disciplinary collaboration along the way.
Students rank UM among top Canadian universities in Maclean's survey
For 2021, UM increased its rankings among leading Canadian universities in many key areas.
Broaden your horizons on international exchange
The International Centre's international exchange program provided the opportunity for UM students to earn credits towards their UM degree while studying in another country.
UM welcomes Canada's top graduate students
UM congratulated nine PhD students on receiving the prestigious Vanier Canada Graduate Scholarship – the most Vanier Scholars to attend UM in its history.
Annual Traditional Graduation Pow Wow returns
After two years, the Annual Traditional Graduation Pow Wow, one of the largest Pow Wows in Manitoba, returned to UM.
Meet the 2022 Leaders of Tomorrow
Ten high school students seeking admission to UM have been awarded BMO Financial Group Leader of Tomorrow and BMO Financial Group Indigenous Leader of Tomorrow scholarships.
Scholarship helps make university dream a reality for a first-year student
Bisons football player Keenan Karish became the first UM student-athlete to receive a BMO Indigenous Leader of Tomorrow Scholarship.
Spring Convocation 2022: Introducing the Governor General's medal recipients
Six UM students were awarded the Governor General's academic medals, for outstanding achievement at their level of study.
UM neurosurgery resident receives CIHR fellowship to study brain injuries
Dr. Alwyn Gomez, a Max Rady College of Medicine neurosurgery resident, received a Canadian Institutes of Health Research Fellowship to study brain injuries.
UM to welcome new medical students at White Coat Ceremony
UM medical students from a cross-section of ethnic, cultural and socio-economic backgrounds began their journey to becoming doctors at the Inaugural Day Exercises and White Coat Ceremony.
Schulich Scholarship recipients ready to change the world
Two incoming UM students, Rebekah Soneye and Marina Caracas Le-Fort, have been awarded Schulich Leader Scholarships.
Persistence and dedication pay off for grads winning top awards
Meet Samantha (Xiu Ying) Kee and Victoria Ploszay, winners of the Fall 2022 Governor General's Silver Medal and the UM Gold Medal.
Gender diversity in cancer care
Morgan Stirling, a PhD student in Community Health Sciences, is hoping to pull cancer care for gender-diverse folks into focus with their research project.
Science student Zoe Quill receives 2022 Student Affairs Participation Award
After receiving a record number of nominations, Zoe Quill was unanimously selected as the recipient of the 2022 Student Affairs Participation Award.
Indigenous student-athlete shows community that movement is medicine
When Faculty of Arts student, Tréchelle Bunn learned of the discovery of 215 unmarked graves at the former Kamloops residential school in May 2021, the stories she had grown up hearing from her grandparents, both Survivors of the former Birtle residential school, became a heart-sinking reality.