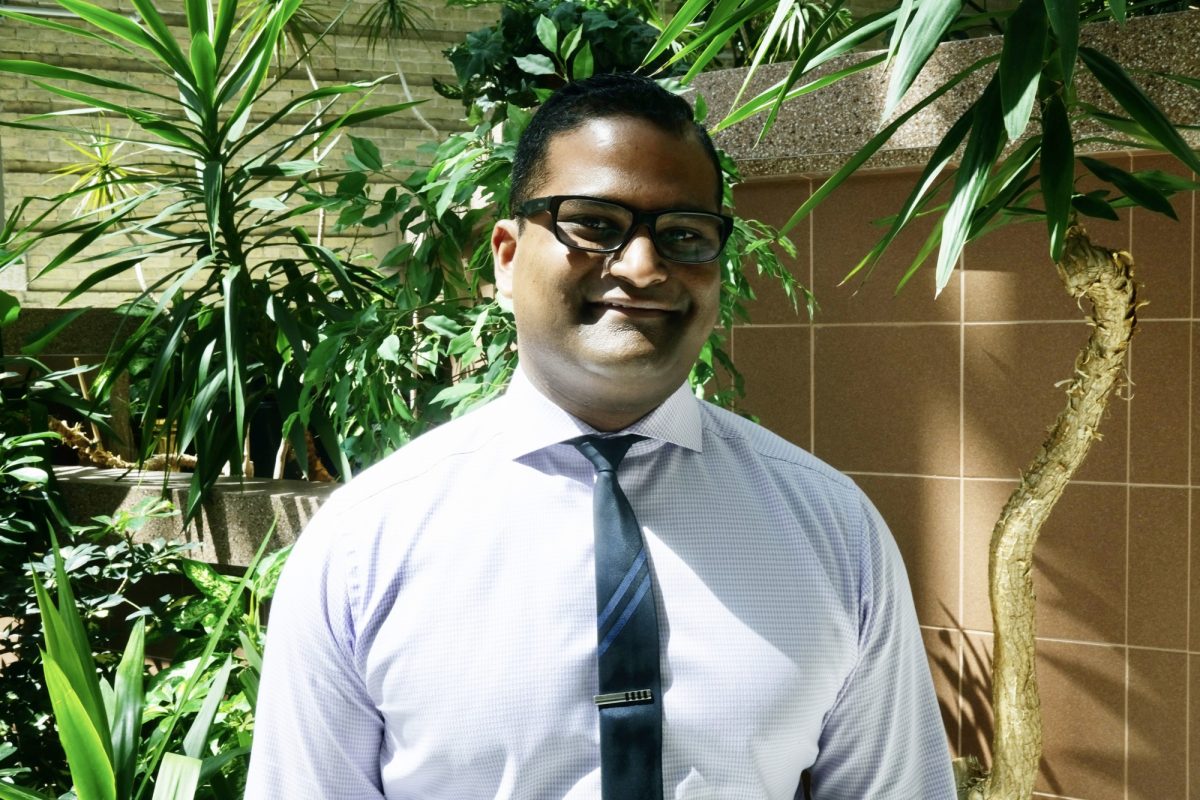 UM neurosurgery resident receives CIHR fellowship to study brain injuries
July 4, 2022 —
Near the start of Dr. Alwyn Gomez's residency training, he was on call when a young patient arrived with a traumatic brain injury after falling off a horse. Her family wanted to know how she was going to do. Gomez didn't have the answer.
At first, he thought he didn't know enough and hadn't read enough. He then decided to do his own review of the literature, and after seeing more patients, he realized that no one had a good understanding of how people will recover from brain injuries.
"We're not very good at predicting how patients will do after traumatic brain injury," Gomez said. "We've also reached a bit of a plateau in how we manage traumatic brain injury and how we're able to improve those outcomes."
So Gomez decided he wanted to conduct research to help better understand why one patient might do well following a traumatic brain injury versus a patient that might not do well. Gomez, a Max Rady College of Medicine neurosurgery resident and PhD student in the department of human anatomy and cell science, recently received a Canadian Institutes of Health Research (CIHR) fellowship to help his mission. He will receive $165,000 over three years.
"I think anytime you get funding from CHIR it's almost a seal of approval in some regard that your research is sound and your area of focus is one that has some level of priority nationally and internationally," Gomez said.
His research is looking at how to monitor the brain in the time following an injury to see if they can understand how the brain recovers and what might show whether a patient does well versus a patient that doesn't do well.
"My research really hopes to shed light on some of the underlying mechanisms of injury and improve the methods of monitoring these patients," Gomez said. "I want to better understand how these patients will recover and identify ways to improve their outcomes following injury."
He's spent the last couple of years collecting data from intensive care unit patients who were admitted with traumatic brain injuries and he will continue to do this through his PhD. The fellowship allows him to focus on analyzing that data and see what signs he can identify as potentially important for finding out how patients will recover after their injuries.
Dr. Frederick Zeiler, associate professor of surgery, and human anatomy and cell science, Max Rady College of Medicine, is Gomez's supervisor and said he is an exceptional early career researcher.
"His track record of tangible research productivity, recognized through numerous awards to date, and engagement in various levels of academic leadership roles, provide an exemplary template for aspiring clinician-scientists to follow," Zeiler said. "He possesses, and is continuously developing, the requisite skill set for long-term success as leading clinician-scientist in Canada."