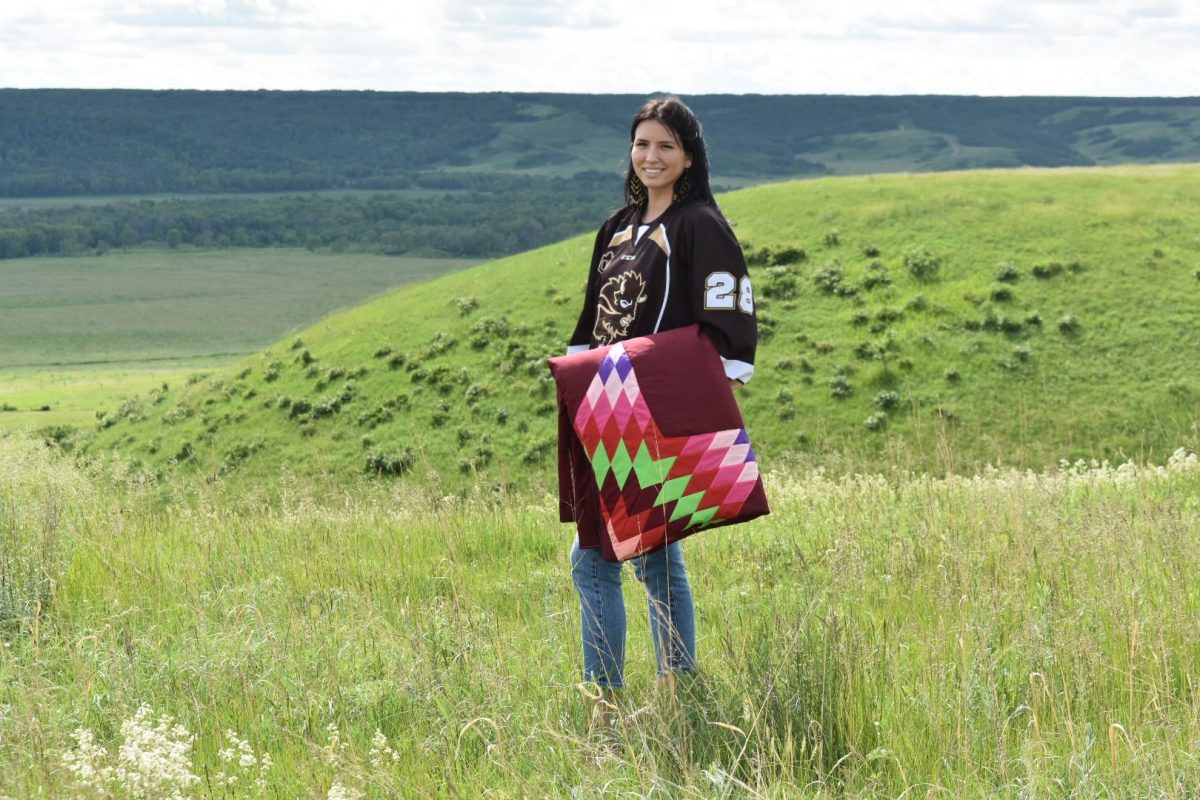 Indigenous student-athlete shows community that movement is medicine
Register to participate in person or virtually for the Reconciliation Run half marathon.
September 27, 2022 —
When Faculty of Arts student, Tréchelle Bunn learned of the discovery of 215 unmarked graves at the former Kamloops residential school in May 2021, the stories she had grown up hearing from her grandparents, both Survivors of the former Birtle residential school, became a heart-sinking reality.
Bunn, an Indigenous student-athlete (third-year defensive player for the Bisons women's hockey team), has always found balance in her life through movement and activity. Wanting to find ways to help her community heal, promote education and support reconciliation, she put her energy into creating a Healing Walk in July 2021.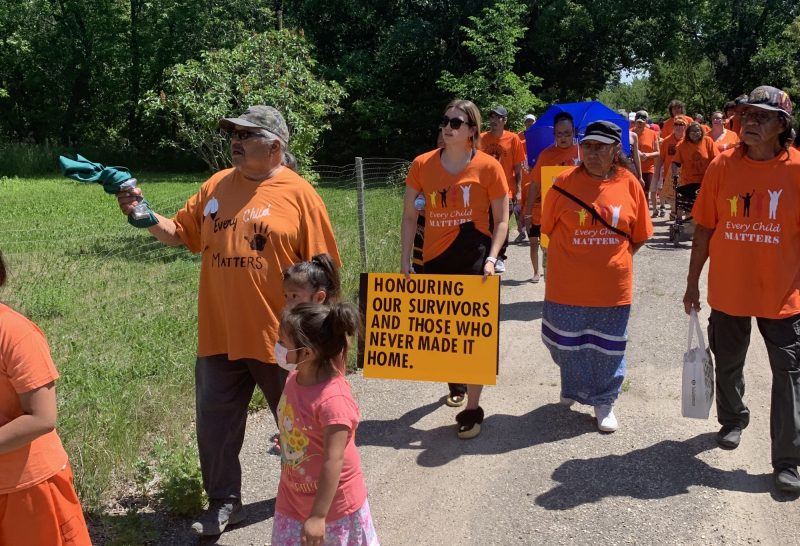 The symbolic walk route started at the former Birtle residential school and finished at Bunn's home community of Birdtail Sioux Dakota Nation. The distance is 26 km–the same distance Tréchelle's grandfather and others who attended the school would long about running to get home.
This year, Bunn decided to move the event to September 30 to coincide with the National Day of Truth and Reconciliation while also changing the format to a half marathon, Canada's first official run organized for that day, the Reconciliation Run.
"I believe that movement is medicine. Movement can help you stay balanced physically, mentally, emotionally and spiritually," shares Bunn. "This event brings people together from many different communities in the spirit of reconciliation."
The run, sanctioned by the Manitoba Runners Association, followed the original route of the Healing Walk and was open to all runners and walkers, along with an option to participate virtually if you were not able to make the trip to Birtle.
To learn more about Tréchelle and the Reconciliation Run, visit reconciliationrun.ca.