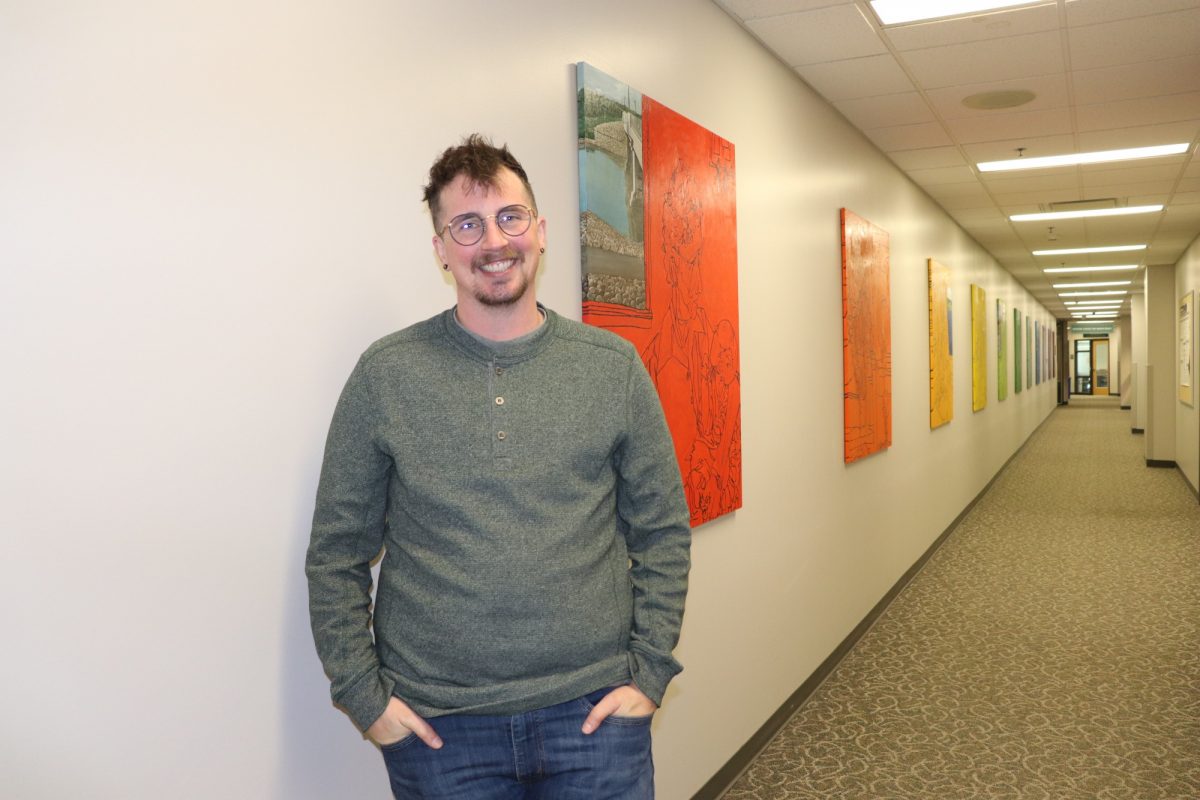 Gender diversity in cancer care
December 9, 2022 —
How do you address a problem you can't see clearly?
Morgan Stirling, a PhD student in Community Health Sciences, is hoping to pull cancer care for gender-diverse folks into focus with their research project.
"Manitoba doesn't collect information around gender identity or gender diversity, so it becomes really difficult to identify inequities or disparities among gender diverse people at that population level without that data," they say. "That information is super important, from helping guide policy and decision making and acknowledging the insufficiency of our existing system to be able to properly care for gender diversity," they say.
Stirling became interested in cancer equity research while working for CancerCare Manitoba's Underserved Population Program, an organization that supports people who face barriers to cancer care. Realizing there was very little research on gender diversity and health equity, they saw an opportunity to bridge a gap between a subject they were passionate about and a way to help their community.
"It is an important population, particularly if we think about changing demographics. I think there is a growing population of gender-diverse folks, and we need to be able to make sure that our cancer systems can be responsive to those needs and treat people with the respect and dignity that anybody who is accessing health care deserves," they say.
Because there hasn't been any data on gender-diverse people in health care, there are no treatment guidelines for transgender patients with cancer, which is problematic as we don't yet fully understand whether or how cancer treatment interacts with hormone replacement therapy that gender diverse people may be taking.
Stirling also explains that people with an 'F' sex marker on their provincial health card who are overdue for cancer screening are automatically sent reminders to participate in either breast or cervical screening. Gender-diverse people who have changed the sex marker on their health card may still need to participate in routine cancer screenings, but will no longer receive the reminders.
Due to interacting with a system that has not been designed to include them, many gender-diverse people often don't feel comfortable reaching out to health-care providers.
"There's a lot of research that shows that gender-diverse folks struggle with finding trustworthy primary health-care providers who can deliver routine, preventative health services like pap smears. That's something that I see as a huge gap in the system and really emphasizes the need for better data that is inclusive of gender diversity," says Stirling.
Stirling has worked with clinicians to educate them on inclusive care and has seen that there is a desire to be more inclusive. However, they say there is no infrastructure to guide clinicians on what language to use, how to avoid using a patient's dead name or how to ask for pronouns.
By highlighting the experiences of gender-diverse people in cancer care settings, Stirling hopes that health systems will begin to change.
"One of the things that's really important to this project is going to be making sure that the voices of gender diverse folks are really prominent and that they have the opportunity to say this is how cancer affects me and my community," they say. "These are the priorities that I want cancer researchers to be thinking about."