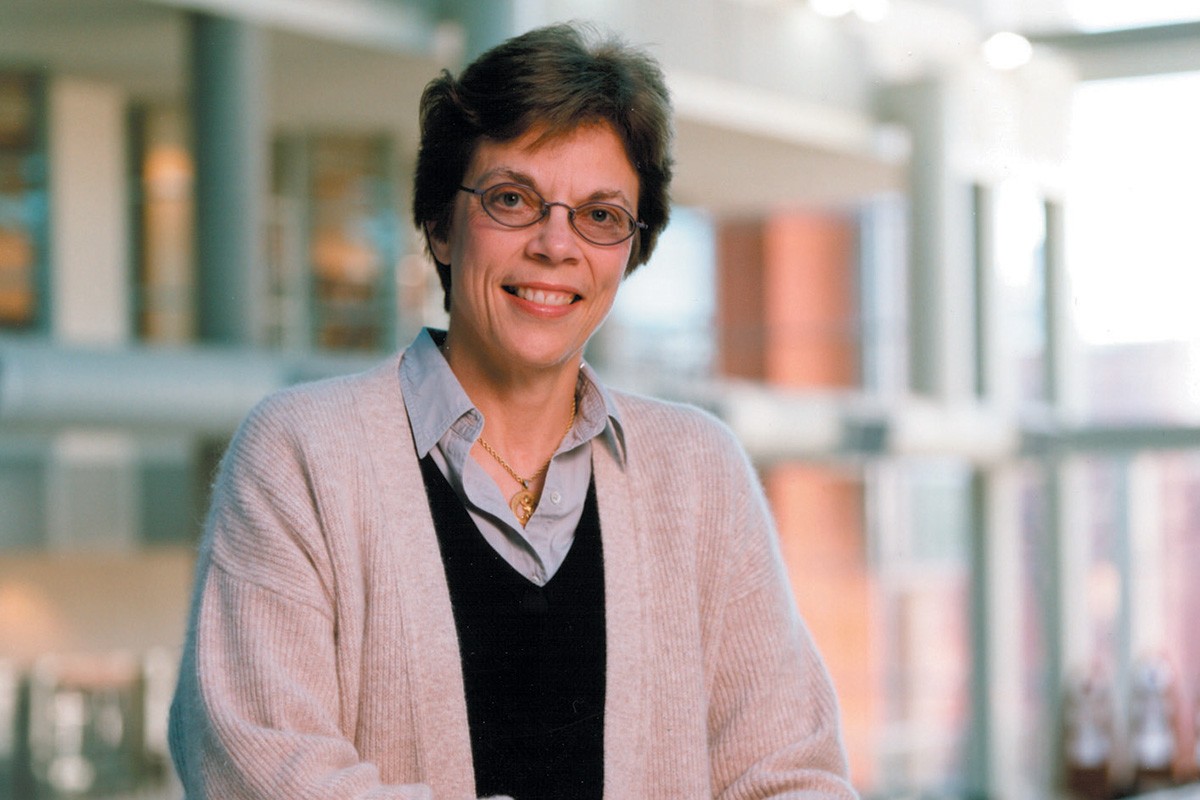 UM Today editors pick their top stories of 2021
December 23, 2021 —
The UM community has achieved some incredible things over the last 12 months, and there were also losses that weighed heavy during 2021. Here are some of stories that caught the attention of the UM Today editors.
UM teams to research under-studied aspects of COVID-19
Two Max Rady College of Medicine studies focused on COVID-19 have received funding from the Canadian Institutes of Health Research (CIHR).
One research team aims to better understand the lingering condition known as "long COVID" and the other to examine, at the cellular level, how a receptor for the disease-causing virus works.
Remembering Dean Emeritus, Douglas Ruth
It was with heavy hearts that the Price Faculty of Engineering announced in January 2021 the passing of Dean Emeritus, Dr. Douglas (Doug) Ruth.
Dr. Ruth [B.Sc. (1970), M.Sc. (1972), Ph.D. (1977), P.Eng.] served as the Dean of the Price Faculty of Engineering from 1999-2010, overseeing the construction of the Engineering & Information Technology Complex and further expansion of the Faculty's programs and services.
Two Rady faculty members honoured for outstanding outreach during COVID pandemic
The 2020 winners of the Dr. and Mrs. Ralph Campbell Outreach Award have both played a critical role in supporting and improving the public health response to the COVID-19 pandemic.
Dr. Jason Kindrachuk, Canada Research Chair in molecular pathogenesis of emerging and re-emerging viruses and assistant professor, medical microbiology & infectious diseases, Max Rady College of Medicine, Rady Faculty of Health Sciences and Melanie MacKinnon, executive director, Ongomiizwin- Health Services, and head, Ongomiizwin – Indigenous Institute of Health and Healing, are each recipients of the Campbell Outreach Award for 2020.
The award is given to University of Manitoba faculty who have displayed a strong commitment to outreach and the betterment of their local and extended communities through their academic positions.
Legendary Bisons volleyball coach earns U SPORTS award
As one of the most successful and respected coaches in Canada, Garth Pischke was at the helm of the Manitoba Bisons men's volleyball team for 38 seasons. During his tenure as bench boss, the Bisons qualified for the U SPORTS Championship 28 times, including streaks of 19 straight appearances and 14 consecutive years with a medal.
New scholarship fund to honour UM Law alumnus Darius Maharaj Hunter
A new University of Manitoba scholarship was established to honour the memory of Darius Maharaj Hunter, a highly regarded UM alumnus who passed away on Aug. 11, 2021.
Darius' passion for the law, love of education, and unwavering desire to help others has inspired his family, friends, and colleagues to establish a scholarship at the University of Manitoba in his name. This scholarship provides funds to students in their first, second, and final year of study at Robson Hall who have demonstrated a commitment to the legal profession, leadership and public service, and community-mindedness.
Indigenous Leadership Announcement
Christine Cyr was appointed as Associate Vice-President Indigenous – Students, Community and Cultural Integration. This is the first Associate Vice-President Indigenous appointment by Dr. Catherine Cook, Vice-President (Indigenous). Cyr began her new role March 8, 2021.
Dr. Cary Miller was appointed as Associate Vice-President (Indigenous) Scholarship, Research and Curriculum by Dr. Catherine Cook, Vice-President (Indigenous). In her new role Dr. Miller continues to create and strengthen pathways for Indigenous communities at UM with her significant experience in curriculum development, academic support and research.
UM will recognize the National Day for Truth and Reconciliation
UM is committed to supporting national efforts toward reconciliation, including the federal government's decision to make Sept. 30 the National Day for Truth and Reconciliation.
On Sept. 30 and every day, we must continue to reflect on the tragic history and ongoing legacy of residential schools, either through personal reflection or alongside community. It is critical that we learn about and remember the past, while continuing to facilitate education and advance meaningful change as we look to the future.
UM Gratitude Report
Donors like you create opportunities for dreams to be achieved. You help advance life-changing research, Indigenous achievement, and the student experience—and you did all of this during a year like no other. Thank you to our 4,738 donors who generously gave $29,704,358.21 in 2020-21.
Alumni POV: Choosing visibility
Teri Stevens (she/her) [BA/05] is a communications officer with UM's Marketing Communications Office:
When I was a teenager growing up in rural Manitoba, my house nestled next to a farmer's field on the edge of my small town, Pride month wasn't on my radar. It took moving to Winnipeg and starting classes at the University of Manitoba for me to connect with more people on the rainbow spectrum, and many more years to build up my own queer community.
UM mourns loss of students in highway accident
UM mourned the loss of three international students, Numan Aditta, Aranoor Azad Chowdhury and Risul Badhon, who passed away in a car crash along Highway 7, south of Arborg. The men were all originally from Bangladesh.
"On behalf of our UM community, I am deeply saddened by the death of three UM international students tragically killed in a car crash near Arborg," said President and Vice-Chancellor Dr. Michael Benarroch. "We can only imagine what contributions they would have made had their lives not been cut short. We mourn with their families, friends and all who knew them."
Population health pioneer inducted into Medical Hall of Fame
Professor Emerita Dr. Noralou P. Roos, founding director of the Manitoba Centre for Health Policy (MCHP) in the Rady Faculty of Health Sciences, was named one of six 2022 inductees into the Canadian Medical Hall of Fame.
Roos was recognized for unlocking the potential of big data systems analysis to clarify the social determinants of health, helping inform effective policies in support of universal health care.