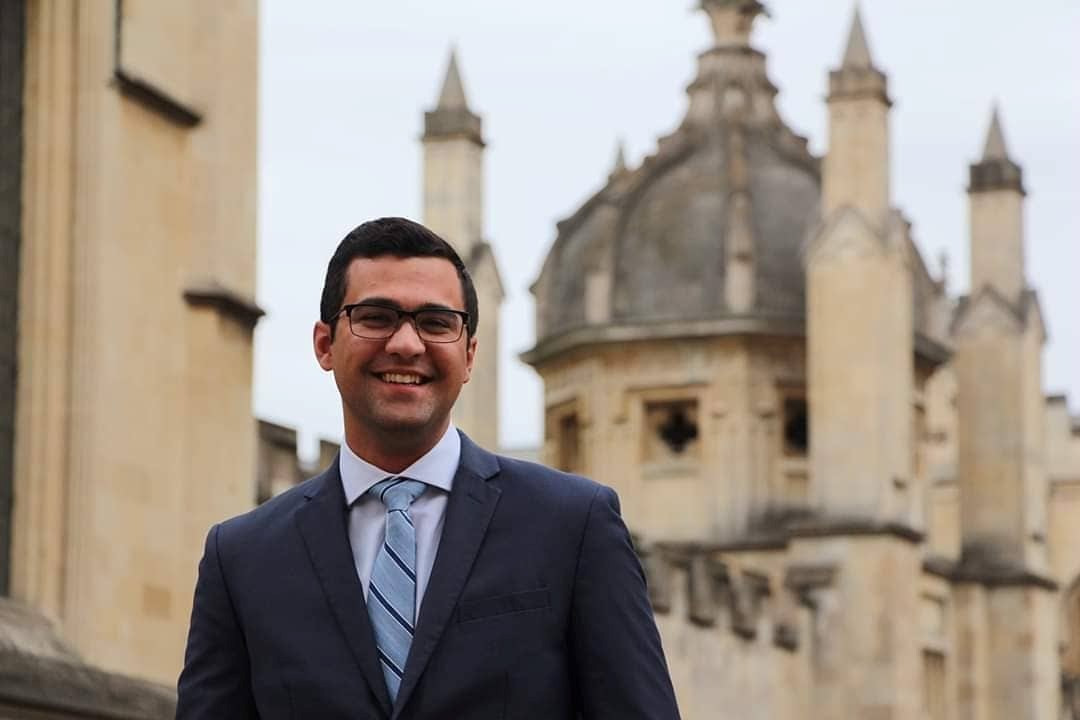 New scholarship fund to honour UM Law alumnus Darius Maharaj Hunter
Legacy of community-builder will help new students
August 30, 2021 —
A new University of Manitoba scholarship is being established to honour the memory of Darius Maharaj Hunter, a highly regarded UM alumnus who passed away on Aug. 11, 2021.
Darius' passion for the law, love of education, and unwavering desire to help others has inspired his family, friends, and colleagues to establish a scholarship at the University of Manitoba in his name. This scholarship will provide funds to students in their first, second, and final year of study at Robson Hall who have demonstrated a commitment to the legal profession, leadership and public service, and community-mindedness. Their goal is to raise $200,000 to establish the fund, with over $39,000 already raised from family and friends.
"Darius' passion for the law stemmed from his commitment to community service and dedicating himself to a higher purpose," says Hunter's wife, Delyar Hunter. "He was a leader, a mentor, a loving friend and dedicated colleague. During his time as an articling student, he was a compassionate legal advocate. His memory will live on through the spirit of leadership and community service which he demonstrated through his actions. Darius understood that leadership isn't measured by individual success but rather by empowering others to reach their full potential. It is through this scholarship that we hope to honour Darius' legacy by inspiring the next generation of leaders in the legal profession to be a voice for others and make a difference in their community."
Darius received his Bachelor of Arts in political science at UM and earned his Juris Doctor from the UM Faculty of Law as part of the Class of 2021. A 2018 Emerging Leader Award winner, Darius was known as a keen learner and an inspirational community-builder who made a positive impact on the UM community in both academic and student life. Darius founded and served as president of the UM Hindu Students' Council and was the Faculty of Arts representative on the University of Manitoba Students Union.
Richard Jochelson, dean, UM's Faculty of Law, remembers Darius fondly.
"I remember him as a vigorous, energetic, intelligent and motivated person," Jochelson said. "He was embraced by so many of his peers, and he had a bright future."
Darius also inspired many beyond campus with his desire to create positive change for others including with his work as an interfaith organizer and volunteer. He also worked with MLAs, ministers, and as an organizer for the Hillary Clinton campaign for the 2016 presidential election. Darius was a world champion debate finalist, earned his double black belt in Taekwondo at the age of 18, and was a CBC "Future 40" nominee in 2016 for his contributions and achievements.
Darius had recently married and was articling at the law firm of Phillips Aiello at the time of his passing.