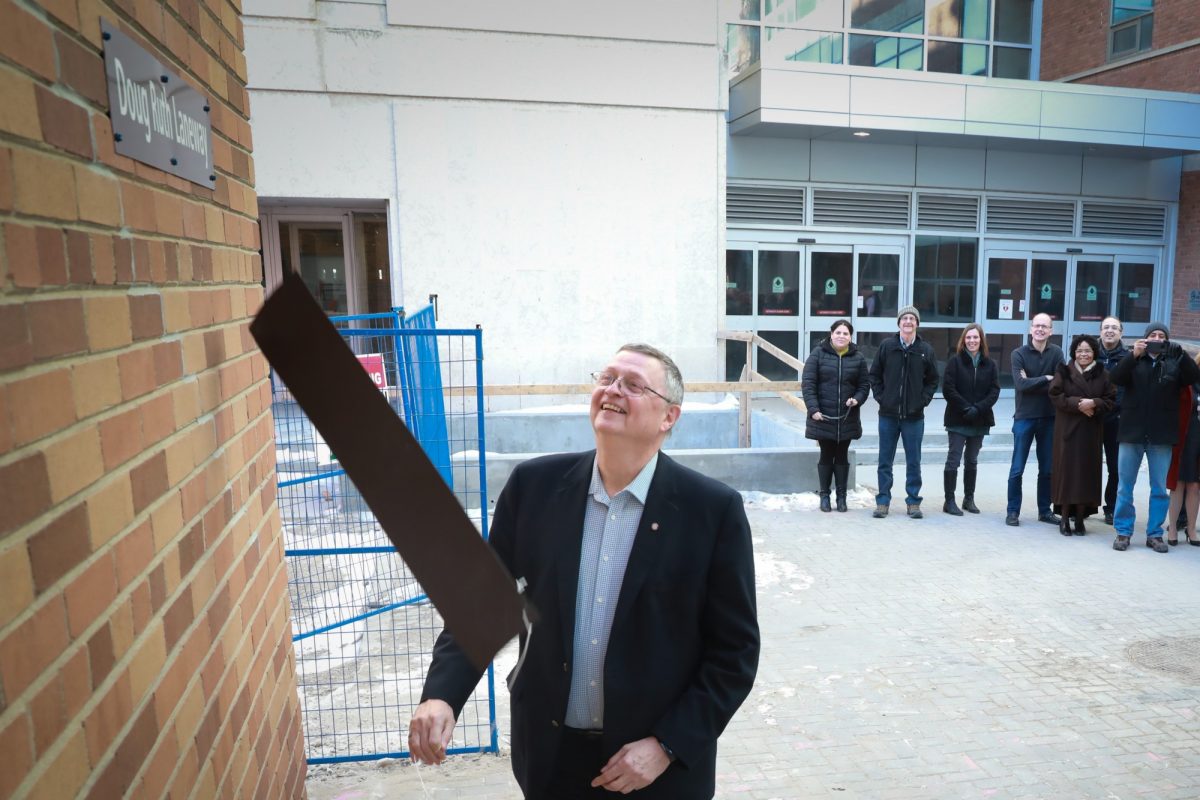 Remembering Dean Emeritus, Douglas Ruth
Dr. Douglas Ruth passed away on Monday, January 11, 2021, after a battle with cancer.
January 12, 2021 —
It is with heavy hearts that the Price Faculty of Engineering announces the passing of Dean Emeritus, Dr. Douglas (Doug) Ruth.
Dr. Ruth [B.Sc. (1970), M.Sc. (1972), Ph.D. (1977), P.Eng.] served as the Dean of the Price Faculty of Engineering from 1999-2010, overseeing the construction of the Engineering & Information Technology Complex and further expansion of the Faculty's programs and services.
In addition to serving as Dean, Doug Ruth was a core faculty member for more than 30 years. He was Head of the Department of Mechanical Engineering and Associate Dean of Engineering for Design Education. Doug was the second of the University of Manitoba's three NSERC Chairs in Design Engineering and championed new concepts such as Engineers-in-Residence, and industry-based design courses, both of which have seen tremendous success with students. He was honoured as Dean Emeritus, and he officially retired at the end of December 2018.
Dr. Ruth's legacy was honoured many times within the Price Faculty of Engineering. In 2018, the laneway entering into EITC was officially renamed the "Doug Ruth Laneway", in recognition of his years of service to the Faculty and to celebrate his retirement.
"His contributions to our community were many, including the legacy of the building & refurbishment of the EITC complex which opened in 2007," said Dean Marcia Friesen. "He was always immensely proud of our Faculty, our students, and the engineering profession, and encouraged us all to be proud of our roles in a profession hiding in plain sight."
The Price Faculty of Engineering extends our condolences to the Ruth family and to all who had the pleasure of calling Doug a colleague, mentor, peer, and friend.
The Ruth family has asked that in lieu of flowers, donations may be made to the Doug and Beverly Ruth Centenary Award in Engineering.
The flag at the University of Manitoba will be lowered on Friday, Jan. 15, 2021, in memory of Dr. Ruth.