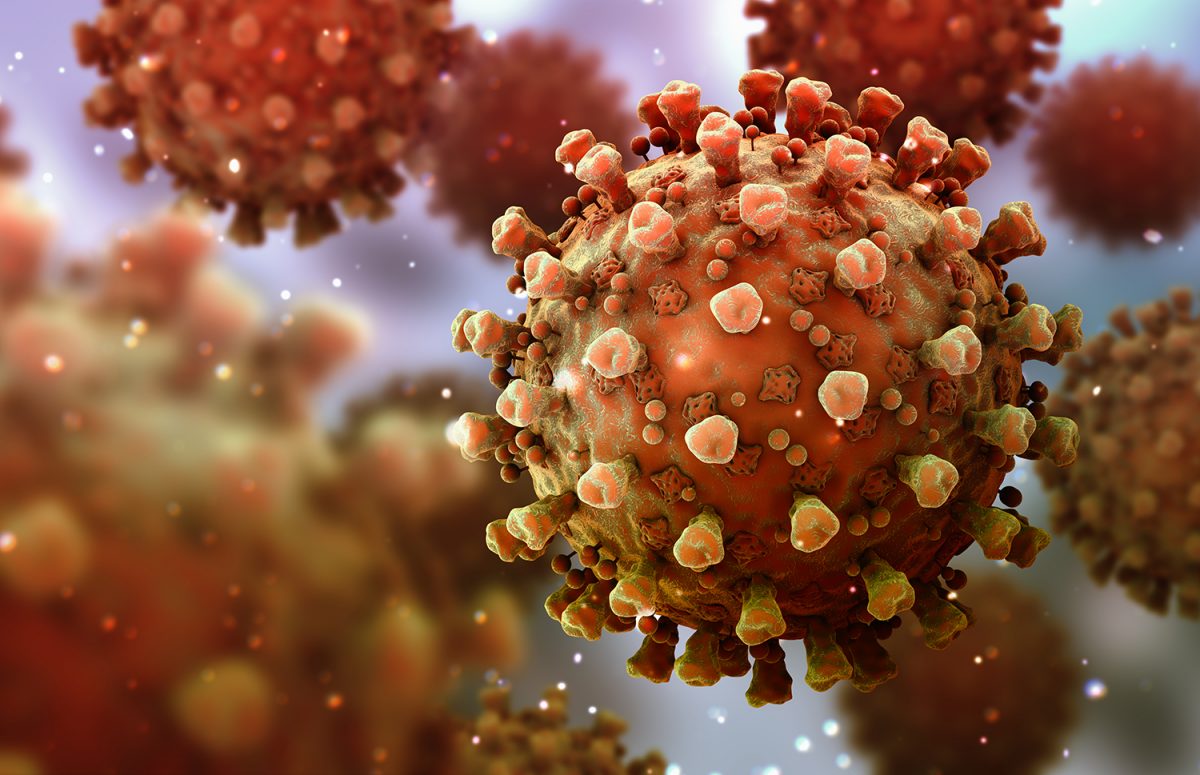 UM teams to research under-studied aspects of COVID-19
November 8, 2021 —
Two Max Rady College of Medicine studies focused on COVID-19 have received funding from the Canadian Institutes of Health Research (CIHR).
One research team aims to better understand the lingering condition known as "long COVID" and the other to examine, at the cellular level, how a receptor for the disease-causing virus works.
Long COVID
The post-COVID-19 syndrome that some patients experience – a condition called long COVID – is poorly defined, said Dr. Alan Katz, director of the Manitoba Centre for Health Policy (MCHP) and professor of community health sciences and family medicine at the Max Rady College of Medicine in the Rady Faculty of Health Sciences.
"This condition is really brand new, and clinicians just don't know enough about it," said Katz, the project's nominated principal investigator. "I'm hoping that we can shine a light on these long-term effects of COVID-19 in a way that can help people deal with this in the future."
When a person visits their family doctor with long COVID symptoms – such as fatigue, shortness of breath or cough – it's not easy for the physician to diagnose the syndrome because there is no test to confirm it, Katz said.
The goal of the study, which received $202,000 from the CIHR for one year, is to help clearly define the risk factors, determine who is more likely to get long COVID and describe the long-term effects of the syndrome. The researchers want to define the kinds of symptoms people are reporting, determine how frequent those symptoms are and provide guidance around diagnosing the condition.
To do this, they will study anonymized health data from the Manitoba Population Research Data Repository held at the MCHP. The researchers will zero in on patients with a COVID-19 diagnosis and follow them, analyzing whether there is an increase in visits to their doctors and tracking their symptoms.
The project's other principal investigators are Dr. Lisa Lix, professor of community health sciences and Canada Research Chair in methods for electronic health data quality, Dr. Yoav Keynan, associate professor of internal medicine, and Dr. Alex Singer, associate professor of family medicine.
Viral signal transmission inside cells
Dr. Ruey-Chyi Su co-leads a team that will investigate how the binding of the spike proteins of various coronavirus variants to the host-cell receptor known as ACE2 affects viral spread and mortality rates.
Little is known about what happens inside cells when the spike protein engages the receptor ACE2, said Su, a research scientist at the Public Health Agency of Canada and adjunct professor of medical microbiology and infectious diseases at the Max Rady College of Medicine.
"This is a much-understudied area," Su said. "It's very exciting for us because this grant allows us to study whether the engagement of coronavirus variants with ACE2 triggers different sets of events inside the infected cells, leading to increased viral replication and influencing the severity of the disease."
The study, which received $430,000 from the CIHR for one year, aims to profile molecular changes caused by the viral spike protein binding to the ACE2 receptor and to identify the changes that are unique to the spike protein of each variant. These changes will be examined in cells from both men and women to determine whether sex has any influence.
The researchers also want to know if the cells of healthy people respond differently to the virus binding to the receptor than the cells of people with chronic diseases, such as diabetes.
"I believe what we find will open up a lot of questions, like, 'Why do our cells respond differently during a viral infection, and what determines that difference?'" Su said. "The project will increase our knowledge of what to expect during a viral infection and also provide knowledge that might lead to treatments. It's really a knowledge-building study."
Su's co-principal investigator is Dr. James Davie, distinguished professor of biochemistry and medical genetics. The co-applicants are Dr. Brad Doble, associate professor and Bihler Chair in Stem Cell Research in pediatrics, biochemistry and the regenerative medicine program, and Dr. Sandra Gonzalez-Diaz, Su's post-doctoral fellow.