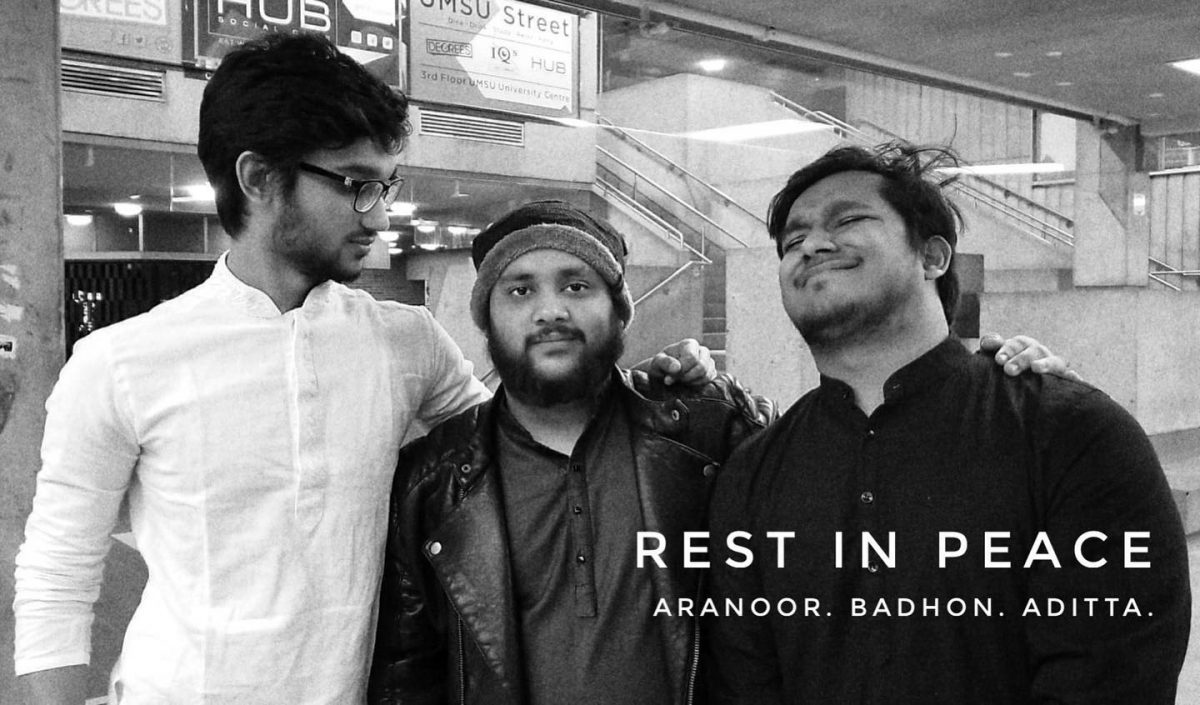 UM mourns loss of students in highway accident
February 19, 2021 —
The University of Manitoba is mourning the loss of three international students, Numan Aditta, Aranoor Azad Chowdhury and Risul Badhon, who died last week in a car crash along Highway 7, south of Arborg. The men were all originally from Bangladesh.
"On behalf of our UM community, I am deeply saddened by the death of three UM international students tragically killed in a car crash near Arborg Thursday morning," said President and Vice-Chancellor Dr. Michael Benarroch. "Al Numan Aditta, Aranoor Azad Chowdhury, and Risul Badhon were bright young men who planned on graduating together this spring. We can only imagine what contributions they would have made had their lives not been cut short. We mourn with their families, friends and all who knew them. The flag over UM's Administration Building will fly at half-mast today, Feb. 19, in their memory. Supports are being made available to faculty, staff and students impacted by this tragedy."
For more on this story, please visit CBC or CTV.
UM students needing support at this time can reach out to the Student Counseling Centre or any of UM's other counselling options. Staff and faculty can contact the Employee and Family Assistance Program,
UM has a Spiritual Care Coordinator and team of Chaplains to approach if you are feeling distressed or just want to talk. UM's Health and Wellness office is staffed by a registered nurse who can give one-on-one support and connect you with additional resources. The International Centre can provide international students with help and support in all areas.
A virtual community vigil honouring these three students, as well as recently lost students Reza Amini and Sami Uzzaman, was held Tuesday, Feb. 23 for the UM community to mourn and remember. A video of the vigil is available here.
A Student Counselling Centre group support meeting was also held on Feb. 22.