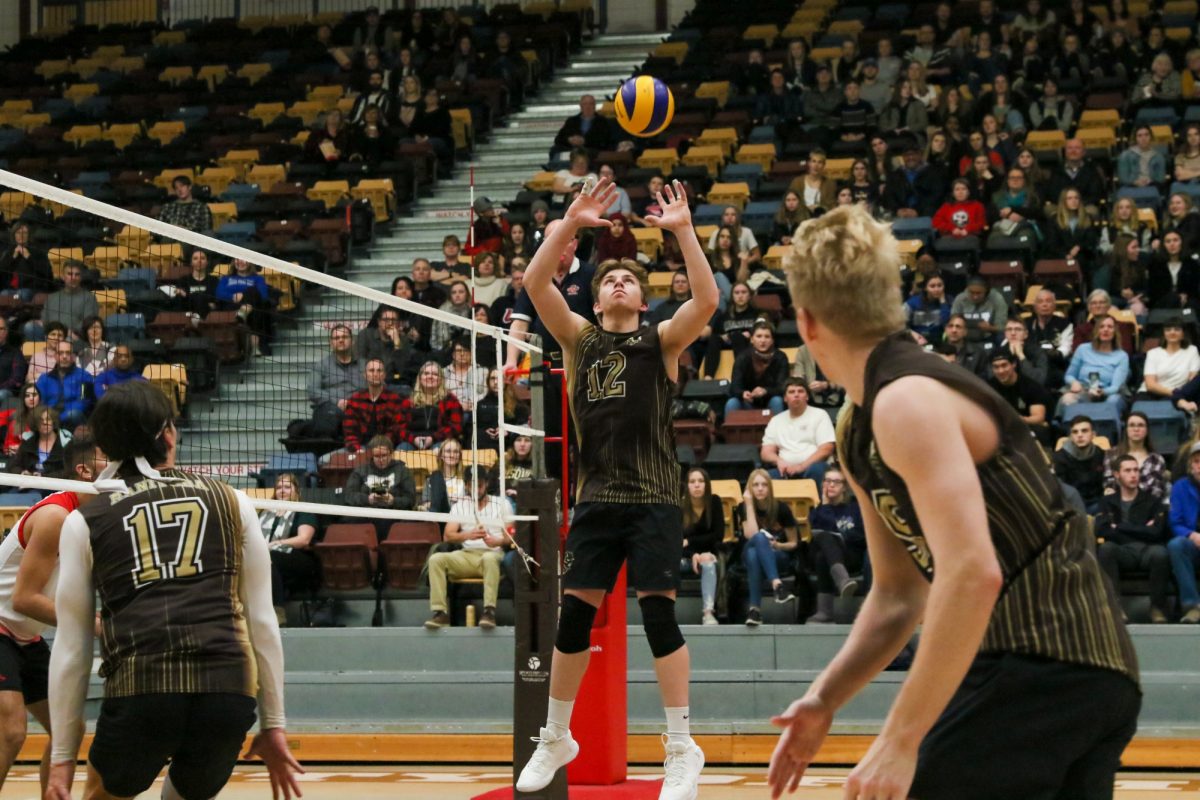 2020 U SPORTS Men's Volleyball Championship cancelled due to COVID-19
March 5, 2020 —
Update: March 13, 8:30 a.m.
U SPORTS, in conjunction with University of Manitoba announced this evening the cancellation of the 2020 U SPORTS Men's Volleyball Championship due to the evolving global situation regarding COVID-19.
This decision has been made after the U SPORTS men's and women's hockey championships were cancelled earlier this evening. The U SPORTS Women's Volleyball Championship, hosted by the University of Calgary, will also be cancelled.
"Over the past 24 hours, many things have changed in sport across Canada and it's a really difficult position to be in as these types of important decisions impact so many people," said Lisette Johnson-Stapley, U SPORTS Chief Sport Officer. "Our host committees have worked tirelessly for two years on these events and we thank them for their support and the great experience they wanted to provide for the student-athletes, coaches and officials as well as family, friends and fans.
"There is mixed emotion in this news," said Gene Muller, Director of Athletics and Recreation for the University of Manitoba. "Obviously we are disappointed for the teams participating and for the fans who were excited to see the top men compete, but we understand the exceptional circumstances that COVID-19 has created and we believe that this decision is in the best interest of public safety."
U SPORTS and the hosts would like to recognize the hard work student-athletes, coaches and athletic departments put into qualifying for a national championship and although they will not be able to compete for the U SPORTS title, they should be proud of their accomplishments this season.
This will be the first time in the 54-year history of U SPORTS men's volleyball that the Tantramar Trophy has not been awarded. Similarly, the Women's Volleyball Championship will not crown a winner for the first time in its 51-year history.
U SPORTS would like to thank the Universities of Calgary and Manitoba for their efforts in organizing the championships to date.
For fans who have purchased tickets, a full refund will issued in the coming days.
The University of Manitoba continues to closely monitor the Coronavirus COVID-19 threat. Please visit umanitoba.ca for updates.
For further information, please contact:
John Bower
Director, Marketing & Communications
U SPORTS
jbower [at] usports [dot] ca
(780) 667-5646
John Gaudes
University of Manitoba
Sports Information & Digital Media
john [dot] gaudes [at] umanitoba [dot] ca
(204) 297-6259
---
AN INCOMPARABLE LEGACY
Garth Pischke has spent the last 39 years building a successful program, developing some of Canada's best volleyball players through it all has won more matches than any other university-level coach in North America. Now he has one final piece to add to his legendary career.
UM will welcome the country's top teams to campus to battle over the three-day tournament for the national title. Pischke, familiar with this kind of excitement has led his teams to 27 national championship tournaments winning nine gold, nine silver and five bronze medals.
"I'm really excited to have this opportunity in my career, as I've never hosted a national championship. It's been the missing piece of the puzzle."
That puzzle will be complete as the weekend will mark the end of an era at the University of Manitoba when Pischke steps away to retire at its completion.
Read more about Garth Pischke's celebrated career.