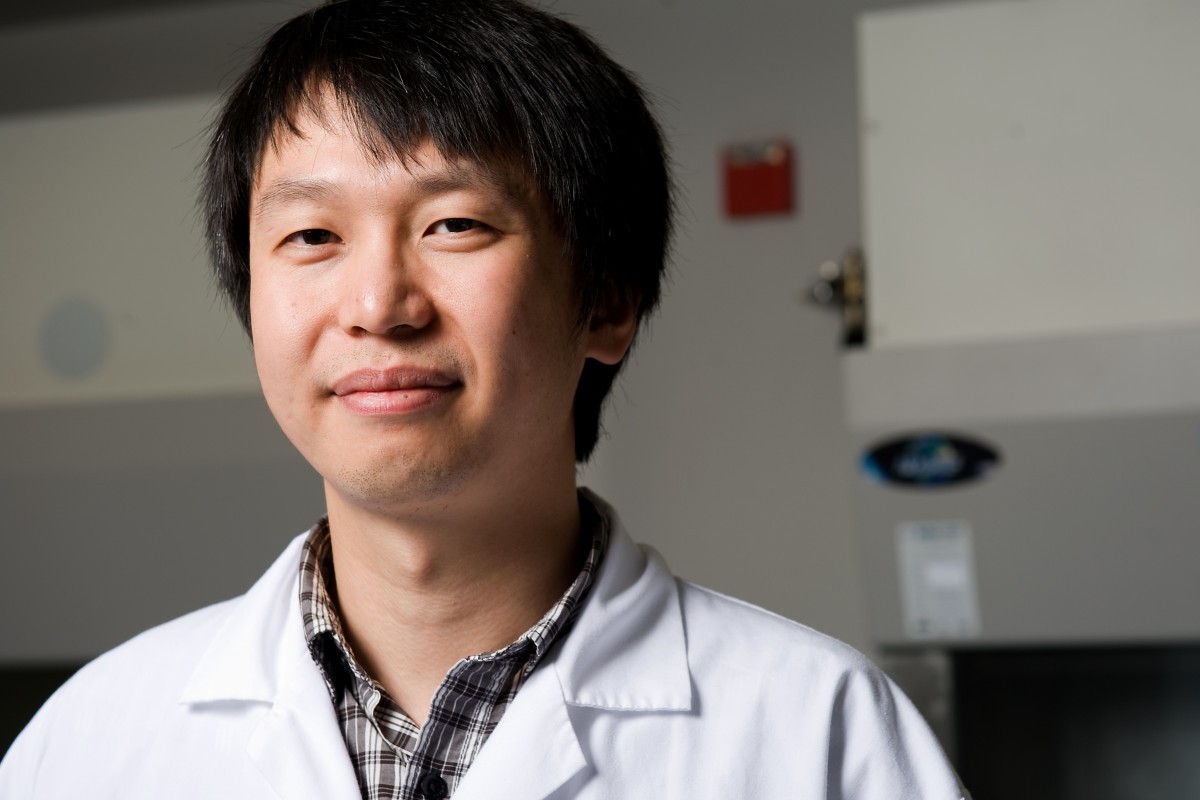 UM alumnus on front lines of COVID-19 research in China
April 21, 2020 —
A UM alumnus who was instrumental in helping find a vaccine for Ebola several years ago is now working with an international team to better understand COVID-19, and what they are finding is disturbing.
Dr. Gary Wong (PhD/14) was honored in 2016 with the UM Distinguished Alumni Award for outstanding accomplishment in his professional and personal life.
As a graduate student, Wong was part of a Winnipeg team that discovered a treatment for Ebola and saved lives during the outbreak in West Africa. Wong was first to show the effectiveness of antibodies derived from the tobacco plant, and fellow scientists say his intuition and diligence in the lab revolutionized the treatment of infectious diseases.
Wong's findings not only conquered Ebola but inspired the development of antibody therapies for other deadly viruses, including HIV. Wong is now lending his expertise to China, helping the country study infectious diseases there.
In 2016, Dr. Wong explained, perhaps too prophetically:
"I'm trying to set up an infectious disease network in China. In China, you go to a market where you can buy live animals to eat. There are a lot of diseases that can be spread there. Avian flu is a good example. You can buy chicken or duck at the market, and you slaughter it and you may be infected."
Dr. Wong is currently working with two major institutions: Institute Pasteur of Shanghai, Chinese Academy of Sciences, in Shanghai; and in the Department of Microbiology-Infectiology and Immunology, Laval University, Quebec City.
In a recent study in the Journal of Infection (in press), Wong and his team collected data from 119 hospitalized, symptomatic COVID-19 patients in Xiangyang, Hubei Province, between January and February 2020. They found that 85 percent of the patients were infected by another COVID-19 patient, and 30 per cent of patients had pre-existing medical conditions. After hospital admission, 16.8 per cent of these patients progressed to severe disease, 4.2 per cent had complications such as respiratory failure and distress, and 2.5 per cent (three patients) succumbed to COVID-19. Fever was the most common symptom (86 per cent), followed by fatigue (75 per cent) and dry cough (63 per cent). Headache and diarrhea were also reported among 14 per cent and 12 per cent cases, respectively.
Of even more concern is that Wong's team found that this COVID-19 can cause damage to the liver, heart and kidney as well.
The study found several newly discovered bio-markers for COVID-19 infection such as decreased albumin, elevated levels of creatine kinase (CK), an enzyme found in the heart and an indicator of heart disease, elevated lactate dehydrogenase (LDH), as well as and blood in the urine, indicating kidney damage.
They noted: "The damage of SARS-CoV-2 to various major tissues and organs of the body during COVID-19 is an important area of investigation."