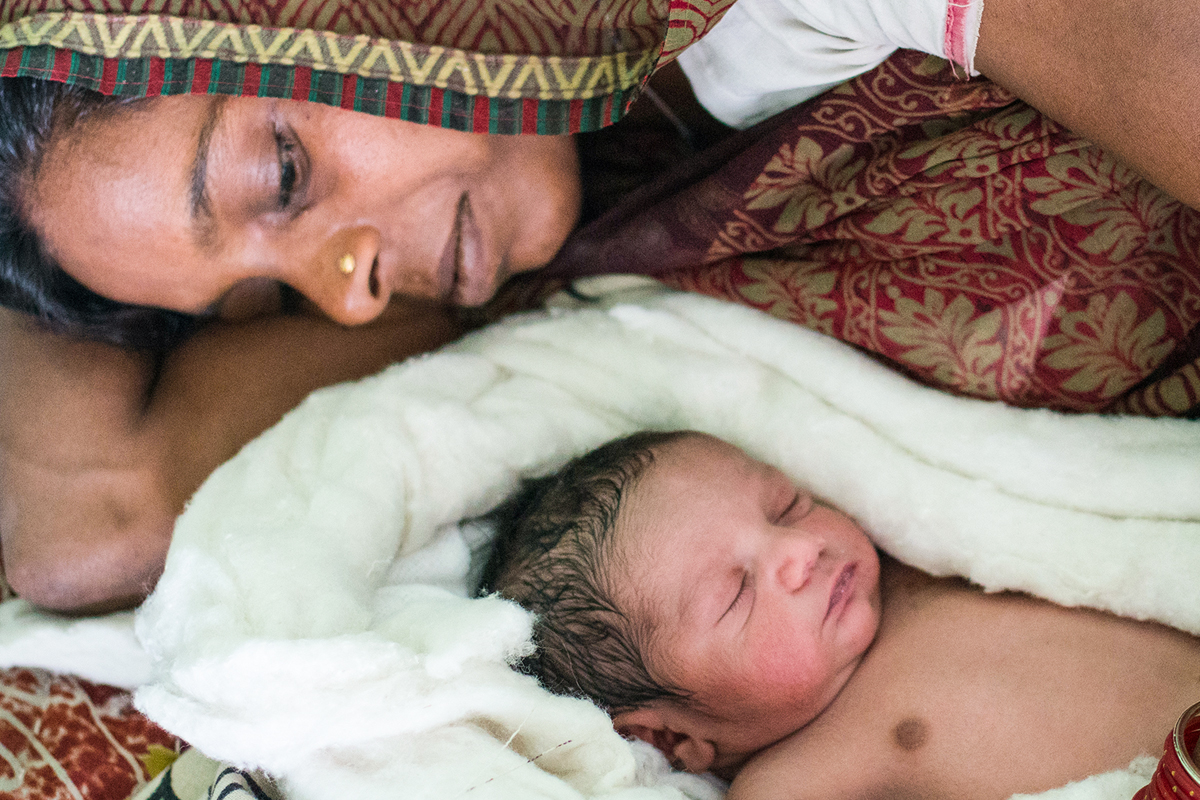 Top stories of 2022
December 23, 2022 —
It was another incredible – and, at times, challenging – year at the University of Manitoba. Here are just a few of the UM Today stories that drew attention in 2022.
New collaboration will transform Indigenous education now and into the future
UM's new partnership with the Mastercard Foundation "will allow us to continue important work and involve Indigenous youth in the re-imagining of programming that reflects who they are and their identities, which hasn't yet been done on a large scale in Manitoba. We are thrilled to move forward with these initiatives, which will create new ways for Indigenous students to access post-secondary education and find their career paths," said Dr. Catherine Cook, vice-president (Indigenous).
UM global public health research partnership contributes to saving mothers and newborns in India
This year, with a new transformational investment of $87 million USD over five years from the Bill & Melinda Gates Foundation, UM researchers were able to get to work on building partnerships to improve maternal and newborn health.
REMEMBERING VISIONARY ARCTIC RESEARCHER, DR. DAVID BARBER
In April, Dr. David G. Barber, one of the country's most influential and accomplished Arctic researchers, died following complications from cardiac arrest. A Distinguished Professor at UM, Founding Director of the Centre for Earth Observation Science (CEOS), and Associate Dean Research of the Clayton H. Riddell Faculty of Environment, Earth, and Resources, and Canada Research Chair in Arctic System Science and Climate Change, it was through his vision, leadership and endless efforts that UM established itself as a global leader in Arctic research.
UM was also saddened by the passing of other influential members of the community, including Dr. Karen Favell and Dr. Fred Shore.
Students rank UM among top Canadian universities in Maclean's survey
In 2022, Maclean's magazine released the results of their annual Student Satisfaction Survey of Canadian universities. UM increased its rankings among leading Canadian universities in many key areas, including ranking second among the 15 doctoral universities for quality of mental health services, third on the issue of sexual assault prevention, and third on promoting Indigenous visibility.
B. Mario Pinto appointed UM's new Vice-President (Research and International)
In 2022, Dr. B. Mario Pinto was appointed as the University of Manitoba's new Vice-President (Research and International). Dr. Pinto previously served as Director of the Gold Coast Health & Knowledge Precinct, in Queensland, Australia, and as Deputy Vice-Chancellor Research at Griffith University, Australia. Dr. Pinto assumed his position at UM on October 1, 2022.
Dr. Pinto's appointment was among other high-profile appointments in 2022 including Tina Chen as the inaugural Executive Lead (Equity, Diversity and Inclusion) and Dr. Marcia Anderson as vice-dean Indigenous health, social justice and anti-racism.
Six UM leaders among most powerful women in Canada
Six women in the UM community were named among Canada's Top 100 Most Powerful Women in 2022, by Women's Executive Network (WXN). WXN celebrated each 2022 winner in person at its 20th annual Top 100 Awards Gala hosted at the Fairmont Royal York Toronto on November 17.
"We are fortunate at UM for the inspiring achievements of these six women," said Mario Pinto, vice-president (research and international). "These honourees have already made transformational impacts in our province and around the globe. The example set by their leadership is fundamental in transforming the learning environment at UM to prepare a new generation of ethically literate students."
Annual Traditional Graduation Pow Wow returns
After a two year pause due to the pandemic, the Annual Traditional Graduation Pow Wow returned to an in-person event. The annual celebration is one of the largest Pow Wows in the province and a way for UM to connect with the next generation of Indigenous leaders.
"We are thrilled to bring back the Graduation Pow Wow to both the UM and broader communities," said Carla Loewen, director of the Indigenous Student Centre at UM. "Students have shown incredible resilience through the pandemic, and we look forward to celebrating the graduates and their accomplishments in person."
Outsmarting a brain tumour
UM researcher Tamra Werbowetski-Ogilvie's latest discovery could prevent an aggressive form of brain cancer in children. She's also finding new drug therapies—through the emerging science of cellular fingerprinting—that will dramatically shift survival rates in the coming years.
Lost campus: a virtual tour of forgotten spaces and places at the University of Manitoba
When UM alumni return to the campus, they often remark on how much has changed since their student days. Over the years, many spaces and places on campus have come and gone. Some are remembered by past generations of students and staff, but many others now lie beyond living memory.
To bring these lost places back to light and introduce them to new generations, Libraries created a virtual tour of some of the UM sites in Google Earth.
Land as teacher
"Land-based education is about learning on, about and from the land," said Nicki Ferland, community engaged learning coordinator (Indigenous). "It is about seeing the land as our teacher, putting our relationships with the land and each other at the centre of learning, and recognizing that everyone has something to offer."
Ferland is a Two-Spirit Red River Métis with deep roots in Manitoba's Lorette and Winnipeg's St. Vital communities. She has a background in human and Indigenous rights, and just completed her Master of Education in Indigenous land-based education at the University of Saskatchewan.
Ferland leads workshops for UM educators on how to incorporate land-based learning into their courses—each one co-facilitated by Indigenous staff advisors.
Naawi-Oodena "centre of the heart and community" to become Canada's largest urban reserve
The construction of Canada's largest urban reserve, Naawi-Oodena, started in 2022. The massive project involving the evolution of the Kapyong Barracks site into an urban reserve with world-class attractions is led by Asper alum Whelan Sutherland [BComm(Hons)/06], CEO, and Tim Daniels, Chief Development Officer for the Treaty One Development Corporation. Both discussed their roles in the development of Naawi-Oodena, important moments in their careers, and why getting youth involved in this project is so important.
Marine science
The Churchill Marine Observatory (CMO) is opening, after years of delays from the shutdown of the rail line to Churchill and COVID-19. While the Environmental Observing (EO) system, which includes the research vessel (R/V) William Kennedy, has been operating since 2018, the Ocean-Sea Ice Mesocosm (OSIM) is getting ready to start its first experiments.
"It's a one-of-a-kind facility that's going to be extremely useful to understand the impacts of climate change," said David Barber, a professor and Canada Research Chair in Arctic-system Science who headed the CMO. "The shipping lanes have never really been open for human use and now they're opening up. Though we're not used to thinking of it that way, the Arctic gives Canada access to a third ocean."